Atlanta Falcons vs Arizona Cardinals Live Stream Free: Watch Online NFL 2013 Football (Start Time, Fox TV Schedule)
Atlanta Falcons vs Arizona Cardinals Live Stream Free: Watch Online NFL 2013 Football (Start Time, Fox TV Schedule)
Atlanta Falcons vs Arizona Cardinals takes place on Sunday in Week 8 of the NFL 2013 regular season with both teams struggling for form so far this year. They will both feel they have an opportunity today to claim another win and improve their insufficient records to date. The game will start at 4.25 p.m. ET and can be watched online through free live stream (details below).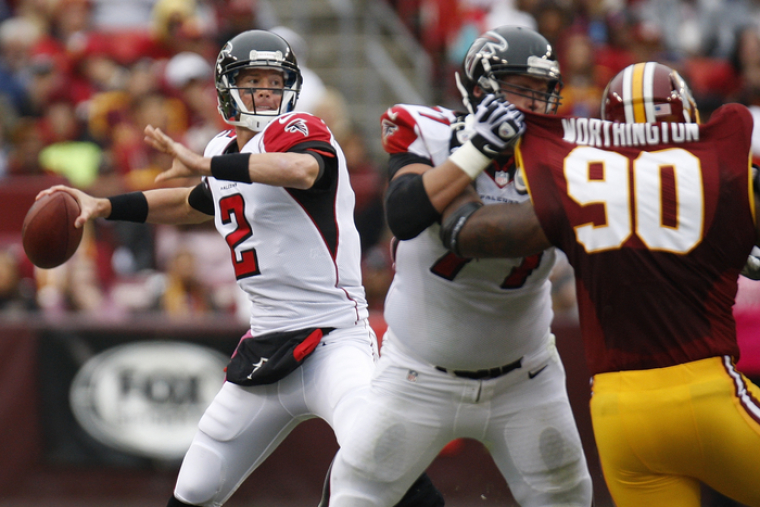 The Falcons will be hoping to maintain their new momentum this week following their comfortable 31-23 win over Tampa Bay last week. Meanwhile for the Cardinals they will want to completely turn their form on its head today after suffering a series of bad defeats – the latest of which was a 22-34 loss to the Seattle Seahawks in Week 7.
Carson Palmer was drafted into the Arizona roster in April to try and provide stability to the quarterback position. However, he has been inconsistent and that paired with poor protection has forced him into throwing 13 interceptions in just seven games. He has only played once in 2013 without turning the ball over.
They must provide him more protection to give him time and the best chance to find his receivers to move the team up the field.
Palmer is 161 of 266 for 1,741 yards and 8 touchdowns.
Meanwhile for the Falcons Matt Ryan is 171 of 244 for 1,922 yards and 13 touchdowns.
The Falcons are ranked third in the NFL on pass offense, recording an average of 306.3 yards on pass per game. Scoring an average of 25.5 points per game ranks their offense 9th in the league overall.
Atlanta Falcons vs Arizona Cardinals will start at 4.25 p.m. ET and can be watched on TV on the Fox network or online through free live stream by clicking here.
Atlanta Falcons vs Arizona Cardinals WEEK 8 NFL PREVIEW 10/27/13