'Avengers: Age of Ultron' Extended Trailer Released, See the Robot Go Full-Force (VIDEO)
'Avengers: Age of Ultron' Extended Trailer Released, See the Robot Go Full-Force (VIDEO)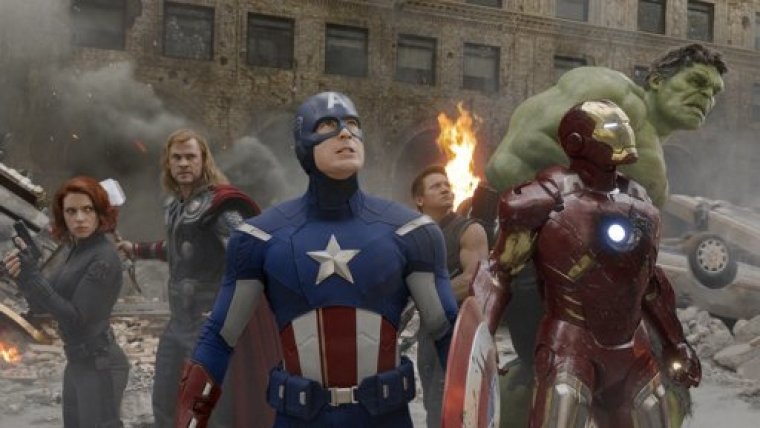 "The Avengers: Age of Ultron" extended trailer was released Wednesday, and the recut version of the original trailer shows more of the plot and the artificial intelligence's reason for wanting to destroy the superhero team. In addition, more tension between the Avengers is also shown.
"The Avengers: Age of Ultron" extended trailer begins much like the first teaser did. Tony Stark (Robert Downey, Jr.), Bruce Banner (Mark Ruffalo), Thor (Chris Hemsworth) and the rest of the team are together, but this time none of their camaraderie is shown. When a broken-down version of Ultron threatens them, this time it's backed up by deadly force.
"I know you mean well. You want to protect the world but you don't want it to change," says the robot, which is voiced by James Spader. "There's only one path to peace. Your extinction."
Many subordinate bots then burst through a wall to attack the Avengers.
The trailer then opens up to widespread destruction and shows a bit more of Quicksilver (Aaron Taylor-Johnson) and Scarlet Witch (Elizabeth Olson). After that, Stark possibly gives more of a hint to Ultron's origins, or perhaps he has found a way to solve the problem of the murderous robot.
"It's the end. The end of the path I started us on," says Stark.
"Nothing lasts forever," replies Black Widow.
Although the Avengers usually fight as a team, there are some shots of each of them handling threats on their own. At one point Hulk and Stark in his Hulkbuster armor come to an epic confrontation —Hulk throws a car at Iron Man that he manages to catch, but the green monster slams right into him.
Finally there is the question of whether Captain America will die or be seriously injured, as his legendary indestructible vibranium shield is split in half.
"The Avengers: Age of Ultron" will be released May 1, 2015 in the U.S.