Baby Left in Car Dies; Father Arrested
A 3-month-old baby girl died Saturday after she was left for a long time in a hot car in the Indianapolis area, which had a record-breaking temperature of 105 degrees that day.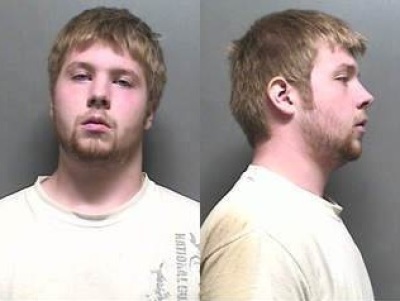 The baby's father, 18-year-old Joshua Stryzanski, was arrested Saturday and is being held at a local jail on a charge of neglect of a dependent, resulting in death, according to the Indianapolis Star.
Police from the city of Greenfield were called to scene at about 3:30 p.m. to respond to a report of an unresponsive child. When they arrived, the baby's grandfather had taken her to a nearby hospital where she was pronounced dead.
Greenfield Police Chief John Jester said the 3-month-old baby was left in the car for "an extended period of time," but said he doesn't know why she was left in the car.
"There's always stories on leaving your pets in a car with the heat like this. This is a child," he said. "I don't want to see a pet die, either, but this is a child."
An autopsy on the baby was scheduled for Sunday.
A similar incident happened at about the same time in Fishers, Ind. Where police had to break a window of an SUV to pull out a 16-month-old girl. She suffered a seizure before she was transported to a children's hospital, according to police.
The temperature inside the SUV was 124 degrees at the time the toddler was pulled out from the vehicle, said police.
Police said the child's mother, 30-year-old Meg Trueblood, was shopping for about an hour while her daughter was in the locked SUV. Trueblood was arrested and charged with felony neglect of a child.
Infant Dies After Being Left in Car