Barbra Streisand Oscars Performance (VIDEO)
Barbra Streisand Oscars Performance (VIDEO)
Barbra Streisand returned to the Oscars stage to deliver a touching performance of "The Way We Were" during the awards ceremony on Sunday.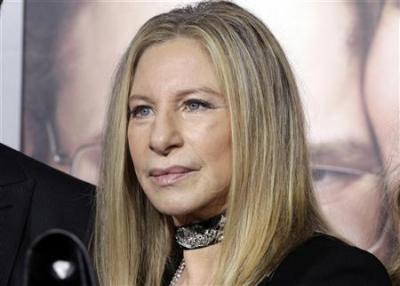 An Academy Award winner herself, Streisand took the stage during the 85th annual Oscar Awards ceremony in order to honor those in the film industry who have recently died.
The 70-year-old made her return to the Oscars stage dressed in a black gown bedazzled with gold sequins. Among those listed during the memoriam was composer Marvin Hamlisch- a dear friend of Streisand's.
"Marvin Hamlisch was a composer of extraordinary depth and versatility," said the singer and actress. "He was also a very kind and generous friend who could always make me laugh."
Furthermore, Streisand noted how much she missed the legendary composer.
"Over the years, we shared so many adventures together," said the singer. "Marvin left us way too soon, but I'll always have those wonderful, wonderful memories."
The "In Memoriam" montage then proceeded to honor Hamlisch and many others with the song "The Way We Were," which Streisand and Hamlisch collaborated on together.
Among those honored during the memorial segment were Ernest Borgnine, Charles Durning, Michael Clarke Duncan, and many more.
BARBRA STREISAND Sings 'The Way We Were' 2013
Streisand's Oscars performance on Sunday marked her second in Oscars history, and her first in the past 36 years.
"The Way We Were" was the title track from the 1973 film which starred Streisand and Robert Redford. Alan and Marilyn Bergman wrote the lyrics while Hamlisch penned the music. The score received the Academy Award and Golden Globe Award for Best Original Score and also made AFI's list of Top 100 Songs from film, landing at no. 8.
Meanwhile, Streisand is one of the few entertainers who has won an Oscar, Emmy, Grammy, and Tony Award.
Sunday's Oscar Awards saw several other memorable performances, including Jennifer Hudson's "Dreamgirls" and Adele's "Skyfall."