Bernie Sanders vs. Hillary Clinton: Fox Invites Candidates to Additional Democratic Presidential Debate -Trouble Brewing in the Democratic Party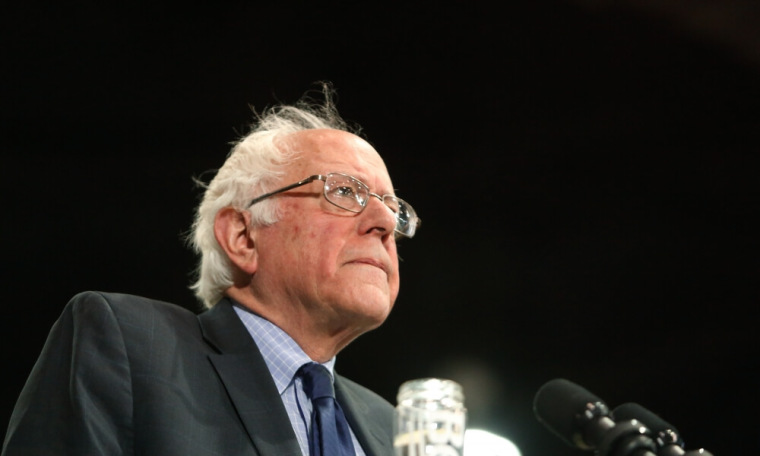 Democratic presidential candidate and Senator Bernie Sanders accepted the invitation from Fox News to participate in another Democratic debate that may happen anytime before the June 7 primaries. Fox News will host the debate and it is proposed to be held in California, one of the states participating in the primaries. Sanders' campaign manager however said that their acceptance of the invitation will be dependent on "mutual agreement" with Hillary Clinton in terms of the format, the moderators, among other details. Clinton's campaign group has yet to respond to the invitation, which according to a Fox News report, was issued to both Democratic presidential candidates.
Unlike the case of the Republican Party, the race for Presidential nominee for the Democratic Party is turning out to be a tight race between Clinton and Sanders. While Clinton is the front-runner in the race, with only 90 delegate votes away from the required 2,383 delegates for her to get the Presidential nomination, in recent primaries she lost Oregon to Sanders and only managed to get a slim win in Kentucky.
Sanders has no reason to quit the race as of yet. According to another report in New York Times, he has taken his campaign to a more aggressive level, challenging Clinton to another public debate and also calling her on what he perceives are her weaknesses against presumptive Republican nominee Donald Trump. The report noted that Sanders will be out to "harm" Clinton's chances at the nomination and he is eyeing the California primary to do this.
Buoyed by his recent victories, Sanders is also motivated by his increasing resentment of the national Democratic Party, whom he said has repeatedly shown favor for Clinton. He cited several instances, including a debate schedule that clearly favored Clinton, an arrangement between the party and Clinton's campaign for fund-raising, the appointment of Clinton supporters to key convention committees and finally, the party's reprimand for Sanders' apparent lack of control over his supporters during the ruckus at the Nevada Democratic Convention. According to a report in CNN, his supporters "cursed and hurled insults" at the Clinton camp and some delegates said that they feared for their safety.
Fox News has yet to receive any word from the Clinton campaign, but it has already proposed venues, and possible moderators should the debate push through.