Beyoncé Lip Synched 'Star Spangled Banner,' Says Marine Corps Band Rep
New reports are emerging that are accusing Beyoncé of lip-synching her performance of "The Star Spangled Banner" after she was applauded for giving an exceptional rendition.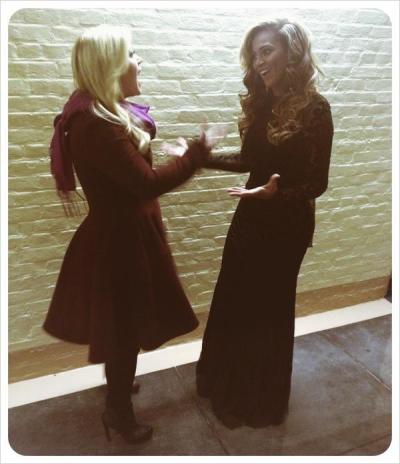 The presidential inauguration featured many high-profile entertainers, including Kelly Clarkson, and was broadcast on all major cable networks. Beyoncé's performance did not seem right to those who happened to have a front row seat, however.
Master Sgt. of the U.S. Marine Corps Band Kristin Dubois said the band provided the instrumentals for the festivities and confirmed that the multi-platinum selling artist decided to use a pre-recorded track shortly before she was set to perform.
"All music is pre-recorded for the ceremony because there are so many eventualities and conditions that day," DuBois told The Washington Post.
"We performed, live, the band. But we received last-minute word that Beyoncé was going to use the pre-recorded vocal track. Those were the instructions we were given. We don't know what the reason why," Dubois added.
To add to the lip-synching dilemma, a picture was posted on the photo-sharing app Instagram on January 20 that showed the singer in the recording studio.
In one picture she can be seen holding a copy of sheet music with the title "The Star Spangled Banner" as she is standing in front of a microphone. Another photo in the same series also shows the Marine Corps Band also in front of recording devices with copies of sheet music in front of them.
"We all know Beyoncé can sing," Dubois said. "We all know the Marine Corps Band can play. We do not know why she decided to go with the pre-recorded music at the last minute."
It's not the first time for synched music at an Obama inauguration. In 2009, cellist Yo-Yo Ma and violinist Itzhak Perlman used a pre-recorded version John Williams' "Air and Simple Gifts" for their performance because of bad weather.
Beyonce Sings the National Anthem at the 2013 Inauguration of Barack Obama