Bieber Apology: Justin Says Sorry for Marijuana Scandal and Failed Live Stream Chat (VIDEO)
Justin Bieber's apology for his marijuana scandal came not long after the incident in January, in which photos surfaced of him smoking while at a party. Later in the weekend, the 18-year-old pop star had to again apologize to fans for a failed live stream chat scheduled during the Grammys.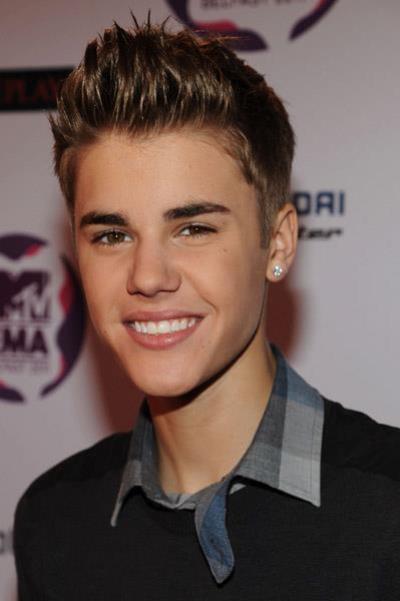 Bieber's first apology came during a "Saturday Night Live" skit called "The Miley Cyrus Show"- he, a consummate nerd, was the leader of her fan club. While comparing himself to Miley Cyrus, he wasn't afraid to make fun of himself, with his character calling Justin Bieber a "d-----" and saying he "looks like a lesbian." He made sure, however, to address the marijuana scandal very pointedly.
"I also heard he got busted for smoking weed and he's really sorry about it and people make mistakes and he's never gonna do it again," his character rattled off.
The scandal began in December, when there were rumors of the Canadian pop star smoking since his breakup with longtime girlfriend Selena Gomez. At the time, the rumors were not addressed, but the pictures gave the public practically undeniable evidence.
That wasn't the only apology Bieber had to give fans this weekend. The "Baby" singer was not nominated for any Grammy Awards this year, so he decided to stage a live stream during the event, knowing his thousands of loyal "Beliebers" would watch him instead. Unfortunately, all did not go as planned.
Justin Bieber SNL Skit (Miley Cyrus Show)
The singer could not log on to do his scheduled live stream chat with fans at 8 p.m. ET, so nearly 40 minutes later, Bieber had to think of something else to give his legions of fans.
"Livestream is over capacity [and is] not letting me in the room give me a second lol," the star tweeted at the time.
After multiple attempts to chat with fans without the benefit of high-speed internet- the pop star was on vacation where the service was not available- he gave up on the idea. He did not give up on fans, however.
"It's just not working. My fans are just overpopulating the sites and I just don't think it's going to work. So I'm just going to make a video and play some new music," Bieber said.
At 10:30 p.m., the singer posted a video of himself shirtless and also debuted an unfinished song called "You Want Me."