Bill Clinton Photobomb: Former President Caught Behind Kelly Clarkson at Presidential Inauguration (VIDEO)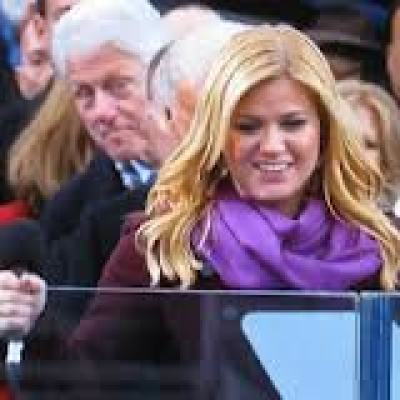 While President Obama was obviously the focus of the historic inauguration on Monday, former president Bill Clinton stole the show for many after he was caught photobombing Kelly Clarkson as she was performing "My Country Tis of Thee."
The photo of Clinton photo-bombing quickly made the rounds on the Internet and soon became an internet sensation that sparked memes and other comical puns.
The photo came during Clarkson's performance with the U.S. Marine Band during the inauguration.
The still shows an eager Clinton leaning over to catch a better view of the activities as she sings from the podium to the admiring crowds in front of the Capitol building.
After her performance, Clarkson took to Twitter to share here excitement with her fans.
"Wow ....I was incredibly nervous and cold ha! I just wanna officially thank President Obama for opening for me haha! Just kidding," Clarkson posted.
First Lady Michelle Obama also made headlines yesterday after she was seen on video rolling her eyes as House Speaker John Boehner was speaking to her and her husband President Obama.
The president gave a short remark at the luncheon. "Michelle and the speaker of the House came to a meeting of the minds that I may be delaying the proceedings too much," Obama said. "And so I'm just going to be extraordinarily brief and say thank you."
The president has been in continued discussions regarding the country's fiscal health and recent calls for stricter gun laws in the wake of the Sandy Hook Elementary shooting that happened in December.
Michelle Obama Rolls Eyes At John Boehner, Sets Internet Aflame