Billy Graham's Ministry Receiving 'Potential Threats' Over the Internet
The Billy Graham Evangelistic Association (BGEA) has been on the receiving end of some serious threats made online, prompting the Charlotte-Mecklenburg police to get involved and offer help.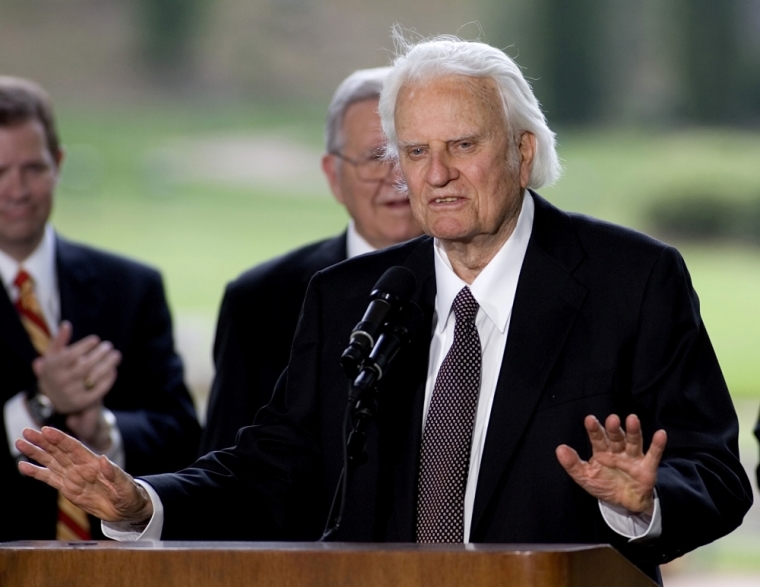 Someone has been sending threats to Graham's ministry since April 11, but the threats — numbering eight in the last two months — were only reported last Tuesday, according to WLOS.
The BGEA did not reveal what these threats were, but a spokesperson told the Charlotte Observer that they have been directed to a "third party."
"The Billy Graham Evangelistic Association can confirm that it has communicated with law enforcement regarding comments received via the internet containing potential threats to a third party," the spokesperson said. "As this is an on ongoing investigation, we defer any additional comments to law enforcement and appreciate their attention to the matter."
Meanwhile, Billy Graham's son Franklin is continuing his ministry and is even preaching about the dangers of Islam on Facebook. "Since 9/11, I have been warning America about the dangers of the teachings of Islam. Followers of Islam are taught very troubling passages that encourage them to murder and maim those they refer to infidels, or nonbelievers," he wrote.
Franklin said the radicalization keeps increasing through the internet and social media, and sadly, the young and susceptible get pulled in by their teachings that encourage murder and rape.
"The threat of Islam is real. The threat of Islam is serious. The threat of Islam is dangerous," he warned. "There is cause for concern, despite what some may say. We need to pray that God would give our President, our Congress, and our Senate wisdom — and the guts to do what is right for our nation, and not what's politically correct. My prayer is that the United States — and the U.K. — will wake up before it's too late."