Black Friday 2014: Best Toy Deals from Walmart, Target, Kmart
Black Friday 2014: Best Toy Deals from Walmart, Target, Kmart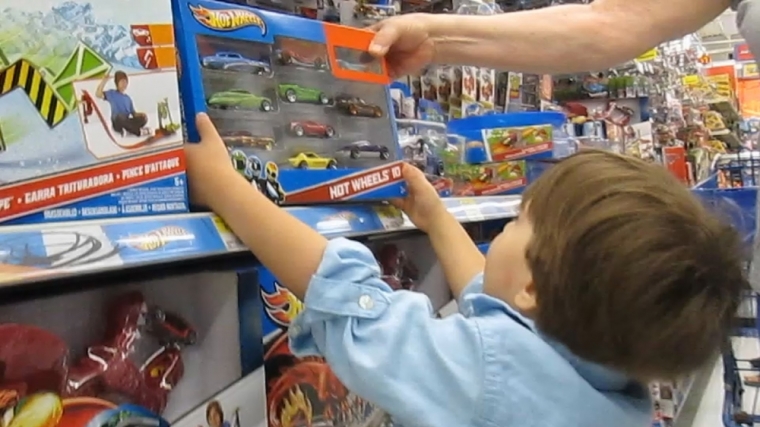 With the holidays just around the corner, shoppers will surely be taking advantage of this year's Black Friday sales to score some amazing toys at jaw-dropping prices. From electronics designed for little ones to dolls, action figures, racing cars, Lego sets and the like, here are the great toy deals that are definitely worth it from the country's top retailers.
Walmart
Walmart's 40-page Black Friday catalog is filled with great toy deals such as Disney Infinity action figures at $9 each, games for Xbox 360 and PS3 starting at $15, PS4 and Xbox One games at $20, old-school games like Hungry Hungry Hippos and Operation at $8.88 each, Play-Doh Fun Factory Mega Set at $10, an Elsa doll that sings "Let it Go" in English and Spanish at $28.88, Barbie Ultimate Beach House for $35, New Bright Drives RC Jeep for $49, a BMW 6V Ride On for $99, and a Razor Electric Scooter for $199.
Walmart begins its Black Friday event on Thursday Nov. 27 at 6 p.m. and stores will be open on Nov. 28 from 6 a.m. onwards.
Target
Target's catalog lists irresistible deals such as the Nabi 2 8GB Kids Tablet for $129.99, a Little Tykes trampoline at $39, Black and Decker Junior Power Tool Workshop for only $39, Xbox 360 4GB Kinect Bundle with 3 games at $179, Star Wars Lego Set for $27.99, Barbie dolls for as low as $5, Barbie Bakery playset with doll and car for $24, Hot Wheels Triple Pack Twister at $25, and Razor Folding Scooter at $19.
Target opens its doors for Black Friday on Thanksgiving Thursday Nov. 27.
Kmart
Kmart's 56-page catalog includes toy deals such as board games from $5.99 to $12.99 each, assorted Barbie and Disney Princess dolls at $5 each, Titan Heroes action figures for $7.99 each, 31-inch John Cena, Darth Vader, and Spiderman action figures for $19.99 each, and Fisher Price Loving Family Dollhouse for $39.99.
Kmart starts its Black Friday sale on Thanksgiving morning at 6 a.m. and Black Friday morning from 6 a.m. onwards.