'Bloodborne 2' Listing Spotted Previously on Amazon Italy, Re-Ignites Speculation That Sequel Could Be in the Works
Rumors about 'Bloodborne 2' being announced have been floating around since last year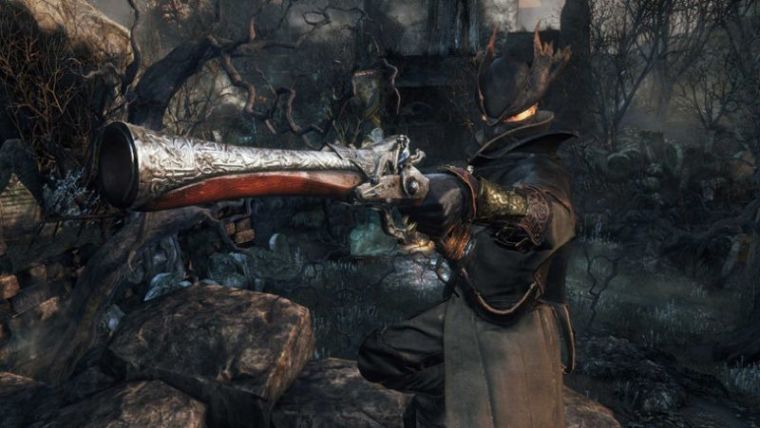 With the "Dark Souls" series seemingly finished, many fans of punishing From Software RPGs have turned to wishing for "Bloodborne 2" to be announced.
Many RPG veterans immediately fell in love with "Bloodborne" when it was released back in 2015 and would love nothing more than to see it get a sequel.
However, with the developers at From Software recently revealing that their next major project is the action game "Sekiro: Shadows Die Twice," it seemed that all hope for a sequel being released was gone.
Before action RPG fans feel too down, they may want to take note of something that was spotted online recently.
Over on ResetEra, user "manustany" linked to an Amazon Italy listing for a PS4 game known as "Bloodborne 2."
The listing has since been taken down, but that has only led to some fans speculating that perhaps it was indeed an accidental leak and that the folks at From Software are up to something good.
Obviously, a retailer listing does not officially confirm any unannounced game's existence, but as the folks at Game Rant have pointed out, Amazon Italy does have a bit of reputation for leaking games, so maybe it's worth at least keeping an eye on this one.
There's certainly a market for a potential "Bloodborne 2."
While other games and studios have come out and attempted to recreate the From Software formula, fans are still looking for the real deal.
If the developers are planning a surprise announcement for that title this year, there are still several big gaming-related events remaining on the calendar that can serve as a good platform for that including Gamescom next month, the Tokyo Game Show in September and possibly a PlayStation Experience event later in the year.
More news about the developers at From Software possibly coming out with "Bloodborne 2" should be made available in the future.