'Chio-chan no Tsuugakuro' Premiere Date Delay News: Series Now Scheduled for a Summer Release; Main Cast Members Revealed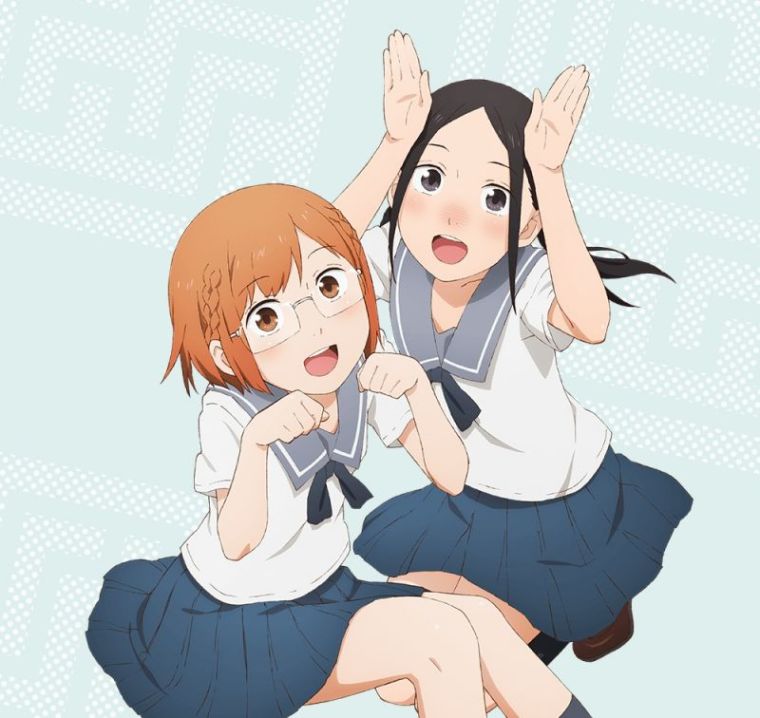 The broadcast date of the upcoming Japanese comedy anime series based on Tadataka Kawasaki's manga, "Chio-chan no Tsuugakuro (Chio's Commute to School)," has been delayed to a summer premiere.
The announcement was made in the April issue of Kadokawa's "Monthly Comic Flapper" magazine that was released last Monday, March 5. Additional information has also been released about the anime that has previously been scheduled to air in spring.
An official website has also just been launched and currently features the series' official key visual art. The image, which can be seen above, shows the titular character Chio Miyamo together with her childhood friend, Manana Nonomura. They are both first-year high school students at Samejima Academy.
Naomi Ozora has been announced as an official part of the cast list, and she will be providing the voice of Chio. The girl is described as a hardcore PC gamer who prefers overseas games to the Japanese games that she despises.
Chiaki Omigawa will be providing the voice of Manana. Nothing much has been said about the character yet, except that she and Chio have been friends since they were children.
Kaede Hondo and You Taichi are also members of the cast as the popular girl Yuki Hosokawa and the Kabaddi team captain Madoka Kushitori, respectively.
The series is being animated by the Japanese animation studio diomedea under the direction of Takayuki Inagaki, while Mayuko Matsumoto is credited as the character designer.
"Chio-chan no Tsuugakuro," which is also known as "Chio's School Road," is described as a dramatic, extreme, going-to-school comedy that follows Chio on her everyday adventures while commuting to school. She runs into all sorts of trouble, big and small, including a biker gang, a construction site, and a sudden urge to use the bathroom, among others.
Further information about the series will be released at a later date as they become available. Fans can watch out for these announcements on the series' official site.