Cleveland Cavaliers Rumors: LeBron James to Play Season Opener Despite Injured Back?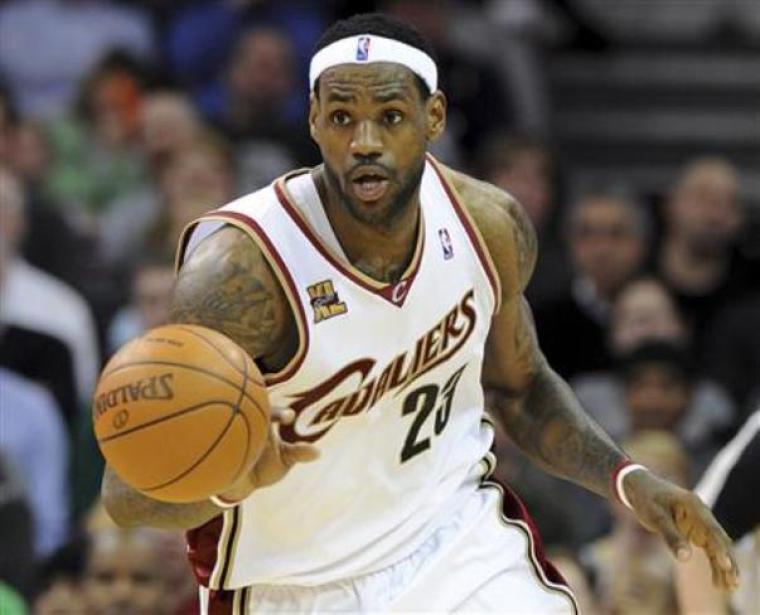 Cleveland Cavaliers' LeBron James is rumored to be playing the 70th season's opening game despite having been sidelined due to an injured back.
The NBA's 70th Season opener is due to take place tonight against the Chicago Bulls and rumors are pointing towards the Cleveland Cavaliers' small forward, LeBron James, playing in the first game of the season.
James, who has been sidelined for an inflamed back he has been suffering from since last season, recently received an anti-inflammatory shot two weeks ago and has since been seen in his first practice with the team after having been placed under doctor's orders not to have full-contact participation on court two weeks after the treatment was administered.
Unlike the injection he received in January which caused him to lose two weeks of regular season play, his recent shot is said to be a preventative measure, after which he was told by the medical and coaching staff to rest for the reglementary two weeks.
James, however, has been doing strengthening and conditioning exercises for the time he was unable to play on court, and reportedly did well in his first team practice recently.
However, the question still remains whether he will be playing with the rest of the Cavaliers tonight against the Bulls when the season opens in Chicago .
According to coaches, further team practice was needed to see if James responds as well as his return practice to court this week, with the small forward reportedly balking at the thought of not practicing or playing at all.
"If I'm capable of practicing, I will practice, and if I'm capable of playing, I'll play." He told ESPN.
The four-time MVP awardee may have received clearance to practice from the team's medical and training staff, but is himself unable to say whether he will be on the floor to play against the Bulls.
However, James remains positive about his progress, with the Cavaliers' coach David Blatt giving positive indication his star player would be back on the court for the full-contact sport this October 27.