'Daredevil' Season 3 News: Matt Murdock's Mother to Be Played by Joanne Whalley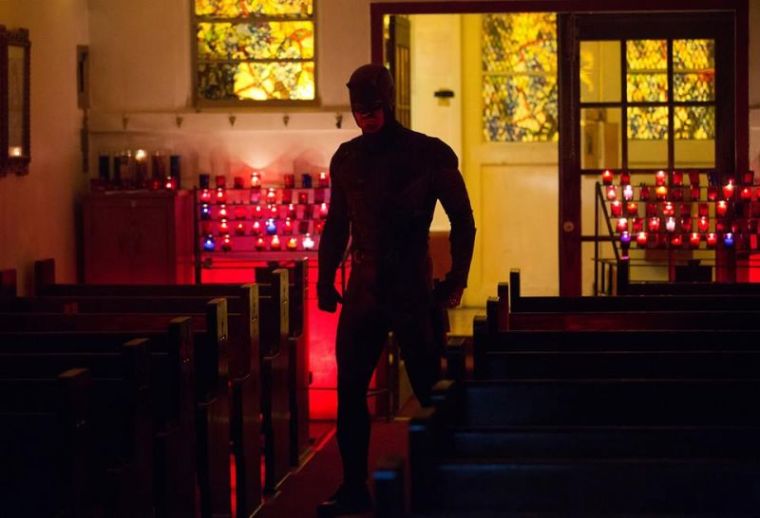 A new character is joining "Daredevil" season 3.
Joanne Whalley has officially landed a role in the superhero drama, according to reports. The "Wolf Hall" actress will play Matt Murdock aka Daredevil's (Charlie Cox) mother, Sister Maggie. Further details about her character are still being kept under wraps.
"We are big fans of Joanne's work and are fortunate that someone of her caliber will be joining our already talented family," Marvel's head of TV, Jeph Loeb, said in a press statement.
Season 3 showrunner Erik Oleson added, "Joanne is a rare talent and a terrific creative collaborator. Watching her bring her role to life has the writers all pinching ourselves."
Although it's not yet confirmed, Whalley's casting seems to confirm that season 3 of "Daredevil" will take inspiration from the original comic book's Born Again story arc. Daredevil was last seen in Netflix's mini-series "The Defenders" in which he was severely injured after an explosion. He appeared to be under the care of nuns and as he started to wake up, one of the nuns said, "Get Maggie. Tell her he's awake."
Whalley is slated to join original cast members Cox, Deborah Ann Woll and Elden Henson for the upcoming third installment. Also coming back this season is Vincent D'Onofrio, who will reprise his role as Wilson Fisk aka the Kingpin. "Hart of Dixie" actor Wilson Bethel was recently added to the show but information about his role has not been revealed.
In the Born Again story, Matt is reunited with his long-lost biological mother. It also follows his struggles as he faces Kingpin, who does everything in his power to make Matt's life miserable. He pushes Matt to the limits of his sanity and abilities, which will make the Devil of Hell's Kitchen a completely different man.
"Daredevil" season 3 is expected to premiere this year on Netflix.