DeAndre Jordan Dunk, Brian Knight Humiliating Meme (VIDEO)
DeAndre Jordan Dunk, Brian Knight Humiliating Meme (VIDEO)
The Clipper's DeAndre Jordan was credited on Sunday night with making the dunk of the year during a game against the Detroit Pistons.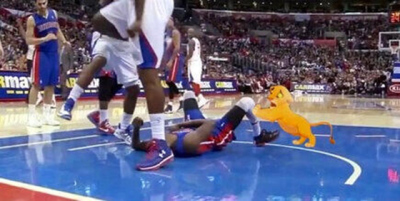 With four minutes and 30 seconds remaining on the clock, Jordan, with help from his team, managed to make every last minute count. Superstar point guard Chris Paul started the play by bringing the ball up the court. He drove right, aimed for a high pass, and the rest was the making of a top YouTube video.
Jordan made an impressive leap for the ball and using his weaker hand, managed to land a dunk leaving his opponent lying on the floor. Keeping with his "take no prisoner" moment, the video finishes with Jordan stepping over Brandon Knight, who is lying feebly on his back.
To add to Knight's humiliation, when Jordan was finished he looked back on the scene with a face that was almost as memorable as his dunk. The Clippers finished the game with a 129-97 victory.
Posters on Twitter reacted to the Jordan's move by calling it the "dunk of the year." In addition, a number of other tweeters also pointed to Knight's humiliation by making Lion King memes and insinuating the he was dead. Wikipedia also joined in on the fun, citing Knight's death as March 10, 2013.
"The cause of death was determined to be DeAndre Jordan," the site read.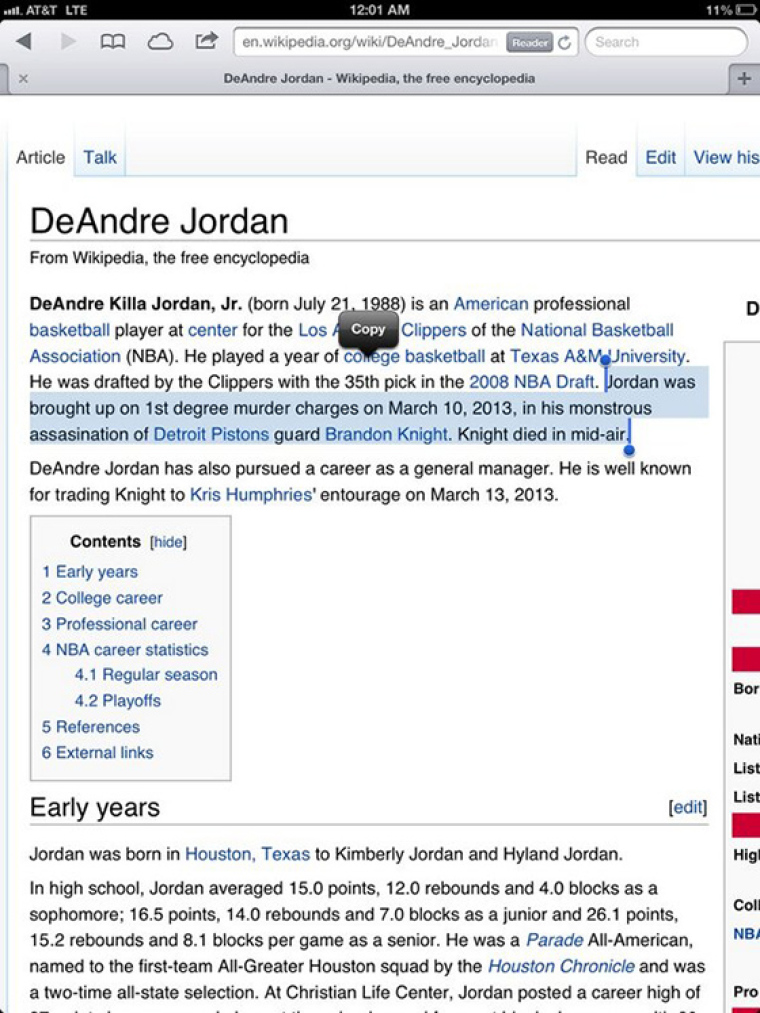 Knight responded to the criticism with his own tweet.
"It wasn't in the scouting reports that the clippers threw lobs lol," he wrote after the game. "We gotta bounce back and get this win tomorrow in Utah tho!!"
Twitter fans approved.
"I'm now following him just for that reaction. What a kid. That's so awesome," one person said in response to Knight's tweet.
"Handled in the classiest way possible," another user said. "Well done."
DeAndre Jordan: Dunk of the Year!