Disney, Universal Studios Employees Arrested in Undercover Sex Sting Operation
Disney, Universal Studios Employees Arrested in Undercover Sex Sting Operation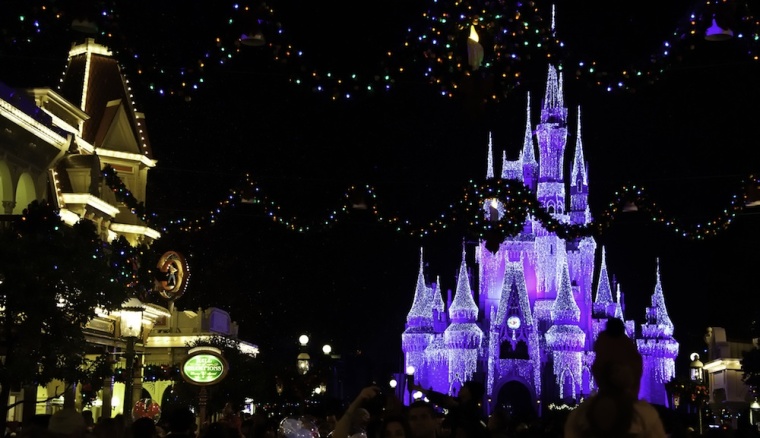 It's supposed to be the happiest place on earth, but for 35 Disney World employees, things just got a lot worse. In an undercover sting, nearly 35 Disney employees have been accused of sex crimes involving children – trying to meet a minor for sex, say – or for possession of child pornography. The results of a six-month investigation have been released by a major news organization and have rocked the Magic Kingdom.
Various employees, including security guards, a character, a VIP tour guide trainee, and a gift shop employee, as well as maintenance workers, were all caught in the sting set up by the Lake County, Florida, Sheriff's Office. The sting ended this July, with two Disney employees and one Universal Studios employee arrested by Polk County Sheriff's detectives.
Matthew "Cody" Myers, 23, the Universal Studios employee, was arrested on charges including traveling to meet a minor and using a computer to lure a child. The Disney employees: Zachary Spencer, 26, and Allen Treaster, were also arrested in the sting.
"Some have not gotten the message," Polk County Sheriff Grady Judd told ClickOrlando.com. "We are going to continue to conduct these investigations to protect our children from sexual predators and from those who trade and download child pornography."
One man, Robert Kingsolver, maintains his innocence in the sting and claims he was just there to protect the child. He was a service manager who oversaw repairs at Disney pleaded not guilty to soliciting a child for sexual acts and traveling to meet a minor for sexual activity. Kingsolver said that he planned to call authorities when he got to the minor's home, but instead was met by detectives and arrested.
"My life is ruined," he told CNN, which conducted the investigation. "My family's life is ruined. My kids' life is ruined. I've devastated my parents because of bad judgment. They love me," he said of his family, which is supporting him. "My kids know me and they know how much I care for kids. They know that their dad is not somebody that will go out and hurt a young child. They know their dad is somebody that would go out and protect a young child at any cost."
However, authorities do not believe Kingsolver's story.
"Wherever you find children, you'll find sexual predators that want to be there," Judd told CNN. "Anyone that works around children, whether it's a church, in the nursery, or whether it's Disney or any of our other theme parks, we should be able to give a polygraph examination to them."
Disney, Universal Studios, and Sea World, which all operate out of Florida, believe that they are doing everything possible to ensure the safety of their clients.
"We have zero tolerance for this kind of activity. We deal with situations such as this immediately and permanently," Universal Studios spokesman Tom Schroder said. "All our team members undergo thorough background checks as part of the hiring process."