'Doink the Clown' Death: Police Open Homicide Investigation (VIDEO)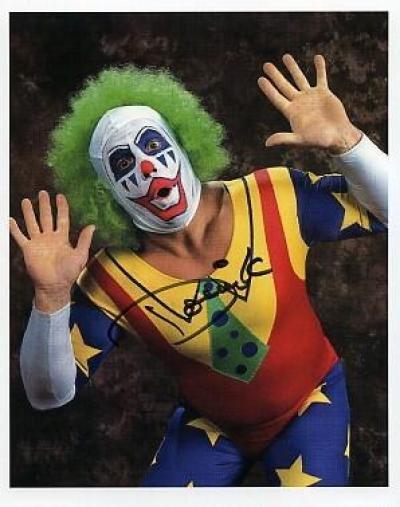 Matt Osborne, better known as Doink the Clown, was found dead in his apartment in Plano, Texas this weekend. Authorities have reportedly opened an investigation into his death to rule out homicide.
Osborne, 55, was found unresponsive by his girlfriend and rushed to a nearby hospital. The cause of death is still unknown, but an autopsy is planned and authorities have opened a homicide investigation as a routine standard, though they believe Osborne died accidentally.
He portrayed the evil clown in the World Wrestling Entertainment arena for years before being fired by CEO Vince McMahon in 1993 for substance abuse.
"I had a very bad cocaine problem and then when Vince fired me at the end of '93, I really went off the deep end for about a year and a half," Osbourne told SLAM! Magazine. "That's when I really tried to run from it. It kept coming back to me, it kept coming back to me."
Osbourne rebounded from the loss and continued to make appearances and build a fan base. In fact, the day before he died, Osborne bragged about how busy he would be this summer.
"I HAVE SOO MUCH GOING ON THIS SUMMER dON'T KNOW IF I'M COMING OR GOING! bUT …… THAT'S THE WAY HU HUH i LIKE IT HU HUH HU HUH! mISS MY BROTHERS!!!!" Osborne posted on Facebook.
Sadly, his Facebook page is now filled with condolences and memories of Osborne's legend as Doink.
"WWE is saddened by the news that Matt Osborne, aka the original Doink the Clown, has passed away. A rugged brawler in promotions like Mid-South Wrestling and World Championship Wrestling, Osborne made a major impact in WWE under the greasepaint of a prankster named Doink – one of the most enduring personas of the early '90s. Our deepest condolences go out to Osborne's family, friends, and fans," the WWE said in an official statement.
Watch Doink's official WWE debut here: