Donald Trump Net Worth 2017: U.S. President's Net Worth Tripled in 2005
A portion of U.S. President Donald Trump's 2005 tax returns was bared by his biographer, award-winning journalist David Cay Johnston, on "The Rachel Maddow Show" on Tuesday night. A copy of his federal tax returns was revealed during the show, indicating that the U.S. president claimed an income of $150 million that year.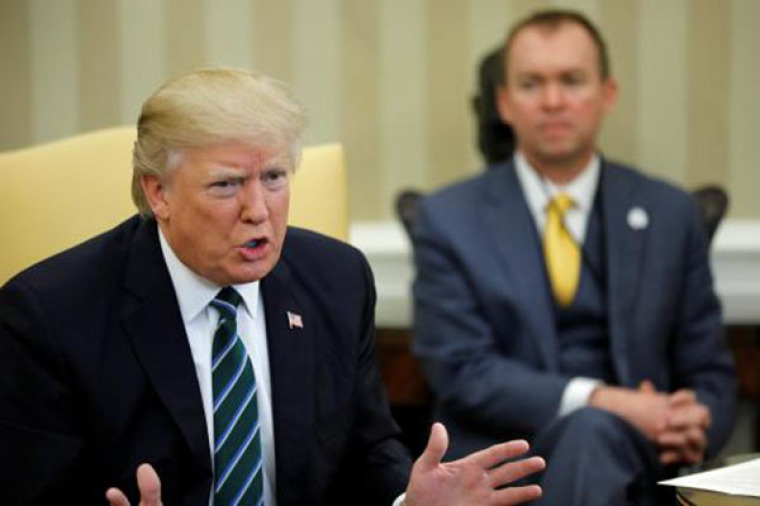 The documents revealed that in 2005, Trump's adjusted gross income after all the deductions was about $49 million. He also paid $38 million in taxes that year, the same year when Trump disclosed to Forbes that his net worth had tripled. Back then, a note in Forbes' 2005 archives noted that Trump was upbeat about the year and openly admitted that his net worth had hit a triple.
Before Trump won the U.S. presidential elections, he was one of the biggest players in the U.S. real estate industry. Back in 2005, the industry was booming and Trump took advantage of this by partnering with Phil Ruffin for the development of a gold-windowed hotel in Las Vegas.
For the past three decades that Trump has been active in the real estate industry, he has sought to rank high on Forbes' list of billionaires. In 2005, Forbes estimated Trump's net worth at only $2.7 billion, which was only about $100 million higher than his net worth in 2004. Recently, however, it proved to be a much lower projection from his true net worth.
The document containing Trump's 2005 tax returns that was revealed Tuesday last week did not directly reflect his net worth. Forbes noted that even considering Trump's standards, claiming such a huge net worth was a bold move. The publication said that if it was true, then it is possible that the income figures he had declared in his tax returns in the previous years were significantly lower than his tax returns in 2005.