'Dragon Quest 11' News: Devs Shed More Light on Why the Nintendo Switch Version Is Taking So Long
Still no release date, or even release year currently known for the Switch version of the RPG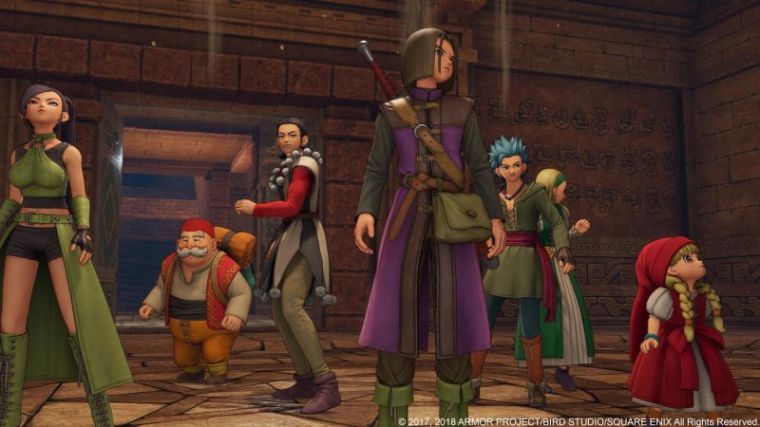 Later this year, lovers of JRPGs will once again be able to go on a grand journey as they follow the journey of "Dragon Quest XI's" mysterious hero.
Unfortunately, not everyone will be able to go on that journey later this year, particularly those who play only on the Nintendo Switch.
That said, there are important details regarding that elusive Switch version that have surfaced online just recently.
Back during E3, Polygon's Allegra Frank got an opportunity to talk to some of the developers of the aforementioned RPG, including producer Hokuto Okamoto.
After Frank asked why the Switch version of the game is taking so long, Okamoto said that they are making it, but he can't provide any more details at this time.
The more interesting details came when Frank inquired about why so much additional development time is needed for the Switch version of "Dragon Quest 11."
According to Okamoto, when the game was first announced, he and the other developers were confident that they could get it out on the Switch even though the platform's hardware specs were not available and the dev kit wasn't even finished at that time.
Okamoto recalled that he and the other developers were saying things like "We can put this out on the Switch."
Perhaps those variables that they didn't know about back then have been causing more issues than they expected.
This is not the first time Okamoto has talked about the issues that have popped up as they continue to develop the game for the Switch.
During an interview with Gamespot earlier this year, Okamoto talked about the Unreal Engine needing to be updated so that the game can work as intended on the Switch.
It sure sounds like some pretty serious issues need to be dealt with by the developers before they can even think about announcing a release date for the Switch version of "Dragon Quest 11," and that means that fans will have to continue waiting around for quite a while.