Duggar Family News: Austin Forsyth Wrote the Sweetest Love Letter for Joy-Anna Duggar on Their Wedding Day
"Counting On" star Joy-Anna Duggar enjoyed a sweet wedding with Austin Forsyth last May, and it was only made sweeter with a hand-written note from her groom that spoke of his love for her and for God.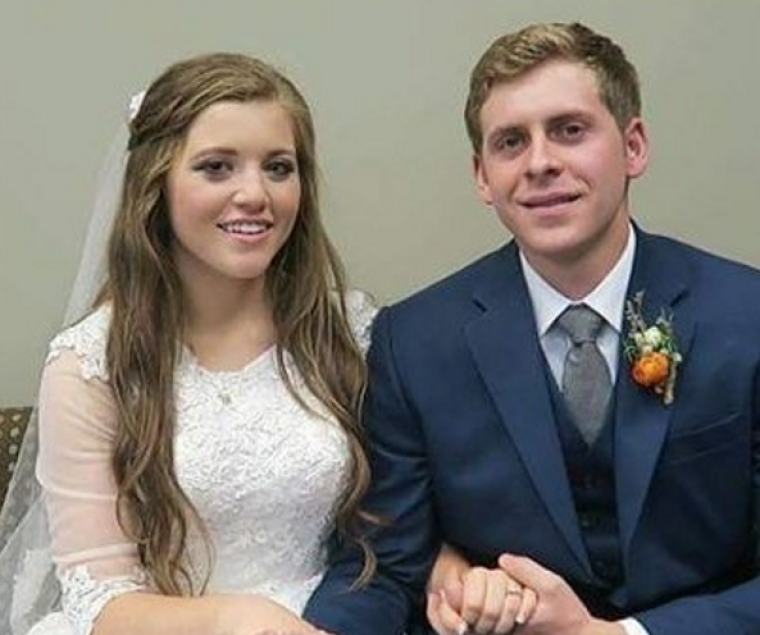 "My dearest love," Forsyth wrote in the letter which was posted on the TLC website. "The very thought of getting to be your husband is very humbling and a great honor. You are truly a gift from our Heavenly Father."
"The way we have been brought together is very evident that we serve a God who cares so much for us," he wrote. "I try to imagine God's unmerited favor, the best example I know is how He has blessed me with you! You are such a woman of character, the heart you have for Him, His word, and His people has challenged me time and time again to love Him and you all the more."
Forsyth added that getting to spend time with her is his favorite thing in the world, especially because she is such a "fun, enthusiastic, adventurous person" who is always willing to try new things.
"I love you with all my heart and can't wait to grow deeper in love with you!" he finished the letter.
The newlyweds are currently enjoying their honeymoon in Switzerland, according to PEOPLE. "We are currently in Geneva, Switzerland, and over the next few days we're going to be traveling to Interlaken and Zurmatt," Austin shared. "I think it'll be incredible."
Joy-Anna added that they chose Switzerland because they were certain it was going to be a very beautiful place to celebrate their union. "We had seen a lot of pictures and Austin has really wanted to come here for a while," she said. "We can't wait to see more of it!"