Featured Artists for Eminem's New Album Still Uncertain as 'Rap God' Maintains Silence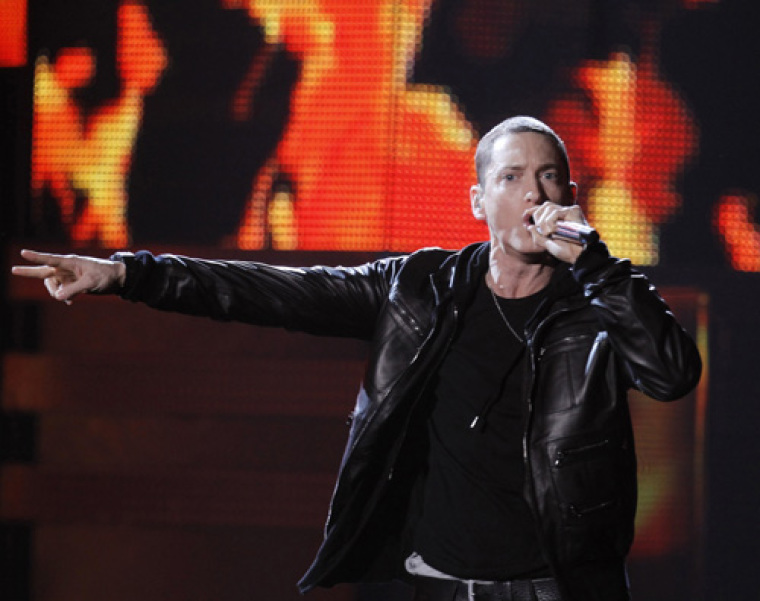 Over two years after the release of his latest album, Eminem has been silent for the past few months. The rapper informed fans late last year that he is indeed working on an album. However, he has not provided any updates on the album's development yet.
Last year, an alleged list of songs and featured artists for the "Rap God's" highly anticipated 2017 album leaked. The list included "Something Has Changed" (feat. Kid Cudi), "Black Roses" (feat. The Weeknd), and "Success" (feat. Adele). Eminem has yet to comment on the alleged leak.
It is speculated though that the leaked document may be a fake. Since the "Cleanin' Out My Closet" rapper has not confirmed nor denied the legitimacy of the leaked list, fans can only hope that he will unveil a new album this year that features the mentioned performers.
Another name that has had fans excited over Eminem's rumored 2017 album is Kendrick Lamar. Talk about him being featured in the album has been going on for a couple of months. However, Lamar has yet to confirm if he is indeed working with Eminem on a new track.
Earlier last month, Ed Sheeran recalled a story about Eminem "testing" Lamar's writing skills. It appears that one of the biggest rappers in the history of music doubted if Lamar was really the one writing his songs. Eminem didn't allow anyone else in the studio except for Lamar and that's when he discovered that the latter didn't have a ghostwriter.
Lamar has also recounted the incident previously in a radio interview. "I took it as him kicking everybody out to see if it's really you writing those raps that you're writing," the "How Much a Dollar Cost" rapper explained.
Sheeran recalled in his interview with The Fader that after Lamar created a verse that Eminem liked, the award-winning rapper called Lamar "the best." It seems that Eminem and Lamar may have a clear understanding when it comes to music. However, fans can only wait for official announcements to learn if the "To Pimp a Butterfly" rapper will be part of Eminem's 2017 album.