Emma Stone and Andrew Garfield Break-Up Rumors? Couple on a Break?
After three years of dating, Emma Stone and Andrew Garfield are reportedly on a break.
Rumors of a breakup started circulating when Stone attended numerous awards shows this year without her boyfriend. Garfield was notably absent from the Golden Globes and the Oscars, where Stone was nominated for Best Supporting Actress.
A source from People said that the couple has decided to take a break since both of them are currently busy with work.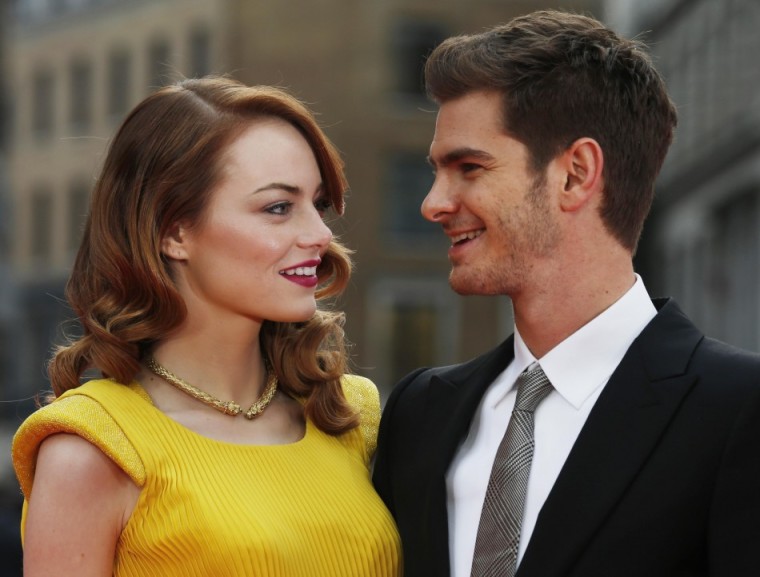 "He's thrown himself in the project to the detriment of all else," said the source of Garfield, who is currently shooting Martin Scorsese's new film, "Silence," on location in Taiwan. "But it's too early to say the relationship is over."
An insider from Us Weekly says that Garfield is "very in his character" as he plays a Jesuit priest in the film.
"He's lost weight, and he's in a dark place mentally for his performance and he's not boyfriend material right now," the source said.
"Emma understands his work anxieties—it's why she originally pulled out of 'Cabaret' last year and only did it this year—but they're taking a break from each other," a confidante told People magazine.
Meanwhile, the 26-year-old actress has been spending time with her brother, Spencer, in LA after wrapping up production on her film "Aloha." After news of her alleged break with Garfield surfaced this week, Stone was spotted with her brother and their friends at Disneyland where the actress was seen enjoying the rides and having a margarita at California Adventure.
Though they've possibly taken a breather from their relationship, there's a chance that they may reconcile when Garfield finishes filming in May.
"It's one of those situations where only Andrew and Emma quite know if they'll pick up where they left off or they're separated," said an insider.
The couple was last photographed together in New York City's West Village on Jan. 7.