'Empire' Season 2 Spoilers: Show Goes on A Hiatus, Hakeem's Kidnapping Details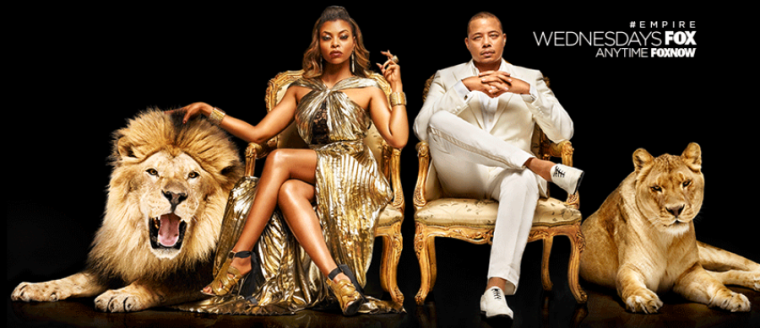 "Empire" is set to go on a one-week hiatus on Fox to make room for the World Series, and Season 2 Episode 6 is scheduled to return with more details on Hakeem's kidnapping next week.
With the New York Mets going against the Kansas City Royals for the World Series' Major League championship this Wednesday, "Empire" will not be airing on its regular timeslot but will return with whether Hakeem emerges from his kidnapping ordeal in one piece on November 4, unless the World Series extends to Game 7.
Episode 6, entitled "A High Hope for a Low Heaven," picks up where the show left off, with Lucious (Terrence Howard) and Cookie (Taraji P. Henson) pooling their efforts to get Hakeem (Bryshere Y. Gray) back after their son was kidnapped while jogging in a park in Episode 5.
Meanwhile, Hakeem is likely to be doing all he can to stay alive in this dangerous situation, while both Lucious and Cookie warn middle son, Jamal (Jussie Smollett), not to get involved, leaving Jamal to blow off steam working on new music in the studio instead.
While Cookie and Lucious may be working together to bring Hakeem back, Lucious Lyon's ex-wife and the mother of his three children is experiencing a heated up love life thanks to her new flame, concert promoter Laz (Adam Rodriguez). Laz has added points in his favor after he protected Cookie from two thugs who broke into Lyon Dynasty to plant spy bugs, and make off with her master's.
In the meantime, Jamal, still reeling from Hakeem's kidnapping and a breakup from Michael (Rafael de la Fuente), is struggling against being defined as a gay artist. His brother, still in the clutches of his kidnappers, tries to learn how to be a man and act like one as he finds out being a rising hip-hop star hasn't equipped him to deal with the realities of a life and death situation.
"Empire" will return to Fox on November 4, unless the World Series continues to Game 7, which may bump the drama series' timeslot down to November 11, Wednesday at 9pm ET.