Evangeline Lilly Slams Cover's 'Best Butt Ever' Claim as Classless
Evangeline Lilly Slams Cover's 'Best Butt Ever' Claim as Classless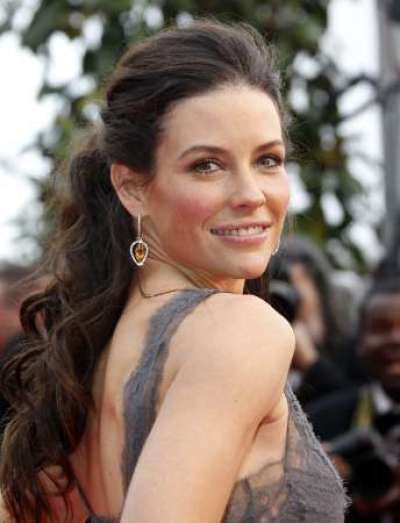 Evangeline Lilly is taking aim at her very own magazine cover which prominently displays her posterior this week.
The Canadian actress covered Women's Health magazine's January-February 2014 issue, striking a pose standing and looking over her shoulder in the photo.
While appearing on Conan O'Brien's late night show "Conan" this week, Evangeline explained that the headline on the magazine which reads "Best Butt Ever" was not her idea.
"They go, 'Best. Butt. Ever.' And they have an arrow going to your butt," Conan said to Lilly during the show before asking more about the magazine cover. "I'm just curious- is that something they tell you before you do the shoot?"
After enthusiastically replying "No," Lilly said that her goals for covering the magazine were a far cry from the actual result.
"Do you think I would have done the shoot if they said, 'Oh, by the way, we're gonna say 'Best Butt Ever! And put a big arrow to your behind,'" the actress revealed. "You know, every woman is after a kind of classy image. I didn't want T&A on my cover. It's a women's magazine, not Maxim."
"The Hobbit: The Desolation of Smaug" star seemed unfazed by the cover though, and also discussed her role as an Elf in the "Hobbit" film trilogy.
The actress had to "learn" to speak Elvish for the film and said that the language is "very sensual."
"There's a tapped R and which is the sensual Spanish sound and then there's the French vowels," Lilly explained to Conan.
Watch the clip on YouTube here.
"The Hobbit: The Desolation of Smaug" hits theaters on Dec. 13th.
Meanwhile, Lilly is also well known for her role on the hit television series "Lost." The actress is the mother of a two-year-old son Kahekili, which is Hawaiian for "the thunder." Lilly shares her son with boyfriend Norman Kali.