Ex-Pentagon Official Reveals Navy Video Of Alleged UFO Encounter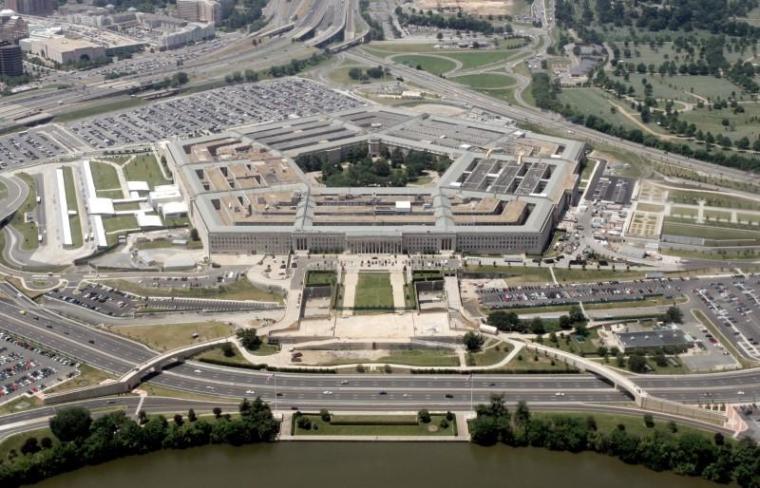 A video reportedly showing a Navy aircraft encounter with a UFO has been made public. This comes after the Pentagon acknowledged that it has shelved an initiative aimed at identifying unknown objects in aerospace.
The video, titled "Go Fast," was released by To The Stars Academy of Arts and Science, an organization leading to studying UFOs. It was co-founded by former Blink182 musician Tom DeLonge and includes a former head of the now-defunct Pentagon program.
According to CNN, the footage was taken by a Navy F/A-18 Super Hornet who witnessed the "high-speed flight of an unidentified aircraft." It was obtained from the Department of Defense' archives using a Freedom of Information Act request.
The most interesting part of the footage according to analysts is the unidentified object's lack of a heat signature. This suggests a lack of a conventional propulsion engine which means it is using a different technology to power its flight.
According to the To the Stars Academy of Arts and Science, the video was taken as part of a Pentagon program studying Unidentified Flying Objects. Originally classified when it launched in 2007, the Advanced Aviation Threat Identification Program was officially shut down in 2012. However, some elements of the program remained active to this day
To The Stars Academy of Arts and Science has been very active in recent years trying to prove the existence of extraterrestrial life. Many of its members are former intelligence agents who are now dedicated to acquiring evidence and releasing them to the public.
One of these is Luis Elizondo, former head of the Pentagon UFO program. According to him, the video represents what is likely part of a much larger cache of material the Pentagon obtained from its now defunct program.
"There is far more compelling evidence that I was privy to," Elizondo said, "I think you're looking at the tip of the iceberg."
The Pentagon has declined to comment about the released UFO footage.