First 'Dying Light' Expansion Pack Scheduled for Early 2016 (VIDEO)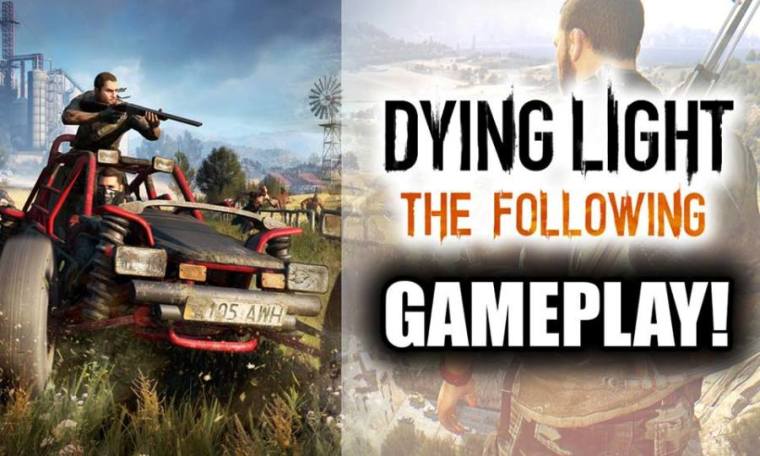 Techland, along with Warner Bros. Interactive Entertainment, has just announced the first major expansion for its open-world video game, "Dying Light" for early next year.
Polish game developer Techland, whose survival-horror video game, "Dying Light" launched to positive reviews back in January, will soon be releasing its first DLC pack for the first quarter of 2016.
The expansion pack was announced together with a teaser video showing undercover agent protagonist, Kyle Crane, diving into the water from the top of a cliff only to see a zombie trying to burst out of a crate labeled Q1 2016.
The first expansion pack, titled "The Following" is reportedly going to allow players to drive their Silas Buggy all over the environment of a new map with new zombies chasing them from the beginning.
The new story, which is said to be set in a countryside environment, will offer players the chance to upgrade and customize the dirt buggy to make their journey to accomplish a new mission.
Techland and Warner Bros. have also announced the DLC will be included in the Season Pass the game developer and publisher launched earlier in the year.
"The Following" will be bringing with it new weapons, vehicles, and missions, as well as new kinds of enemies in a new section of the map that is touted to be larger than the environment allotted in the main game.
"Dying Light," which launched in the early part of 2015 for PC, Linux, PlayStation 4 and Xbox One, revolves around the environment of Harran, a Turkish quarantine zone surrounding a zombie infested city, with the enemy becoming an aggressive force as night falls.
Players take on the role of agent Crane who goes undercover into Harran to seek out a political figure who has gone rogue and fled into the zombie nation, while employing Parkour running movement and weapons-based combat to fight the infected.
"The Following," is expected to arrive no later than April 2016 with a $14.99 price tag, but will be free for download for all Season Pass holders.