Five Big Secrets About 'Dark Souls III'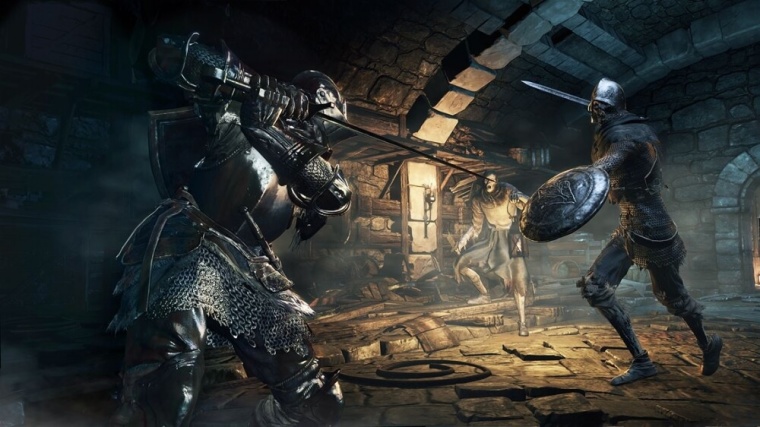 "Dark Souls III" is an action role-playing game that does not disappoint gamers who are familiar with the game series as well as new gamers who are playing the "Souls" series for the first time. And like previous games in the series, it also holds many secrets that players can unlock to improve their success in the game. A report in GameSpot lists down some of these big secrets which are useful for gamers who wish to gain an upper hand.
The game features several new bosses that need to be defeated in order to successfully finish the game. There are however other bosses who are considered optional in the game's story but when defeated will bring the player different rewards. According to the report, these optional bosses can be found in areas that are hidden and need to be discovered. Among these bosses are Curse Rotted-Greatwood, Old Demon King, Oceiros the Consumed King, Champion Gundyr, Ancient Wyvern, and the Nameless King. Another report has more detailed tips on how to find these bosses and possibly how to defeat them.
Multiple endings are one feature that the game boasts of. This is another of the game's secrets. The player must follow a series of steps for each ending to be unlocked in order. There are four endings, namely To Link to the First Flame, Usurping the Fire, Usurping the Fire (Alternate ending) and Lord of Hollows. The easiest ending to achieve is To Link to the First Flame as all the player needs to do is to get to the final boss, the Soul of Cinder and defeat him. After his defeat, the player can then "interact with the bonfire" that appears which leads to the game's ending cutscene. For details about the other endings, players can check out another GameSpot report on obtaining endings.
The game's multiplayer mode is mainly achieved through joining a covenant. According to the report, each covenant has different things and skills to offer a player and before joining one, players can find out more about each one using GameSpot's Covenant Guide, which introduces them to each of the eight covenants found in the game. The general steps to join one are to find a special talisman that a player must acquire from a specific NPC or from a specific hiding place in the realm and present this talisman to the covenant. Players can join as many covenants as they like.
In terms of a player being able to respec his stats, there is a specific NPC called Rosario, Mother of Rebirth that the player needs to reach. In order to reach her, the player must naturally kill many enemies, including what look like "giant banana slugs." GameSpot has a video that shows players where to go exactly and what to watch out for before reaching Rosario.
Lastly, one of most exciting features of the game is the player being able to turn into a dragon, with matching dragon-like powers. In order to do this, one must acquire several Dragon items such as a Dragon Torso, a Dragon Emote which takes you to a special area, and a Dragon Head. Players need to defeat two optional bosses as part of the steps. For more details, GameSpot has detailed tips and a gallery of images.