'Fortnite Battle Royale' Update: Patch 2.3.0 New Features Bring Better Gameplay
Epic Games prepares for another update for "Fortnite Battle Royale." The new 2.3.0 patch will be out on Thursday, Jan. 25, for the PlayStation 4, Xbox One and the PC. What will gamers expect from this update?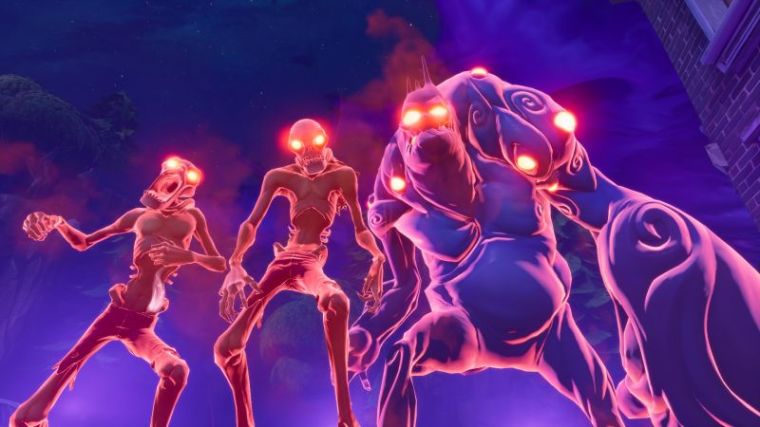 The latest patch won't cover as much as the last update for "Fortnite Battle Royale" that featured the addition of five new locations (patch 2.2.0). It will, however, provide an important change in the new maps, which should improve a player's gaming experience.
Epic Game also tweaked the accuracy and timing of a few weapons and loots with patch 2.3.0. For instance, formerly barren lands like the Haunted Hills will have more loot spawns to encourage gamers to explore this new region.
The latest patch will also introduce new auto-run options and auto-assist. This feature can be turned on or off on the PS4 and Xbox One provided that the players have already acquired the Chug Jug.
The "Fortnite Battle Royal" winter event will finally end with the coming of the new patch. The Mutant Storms event also returns and players would find it in Stonewood, Plankerton, Twine Peaks and Canny Valley.
During matches, players might also notice a new feature involving their progress stats. If a gamer plans to leave an event for whatever reason, he or she can simply toggle the Mutant Storms feature to alert other gamers. A complete detail of patch 2.3.0 has been outlined on Epic Games official site.
Meanwhile, "Fortnite" recently reached a new milestone with over 40 million players signing up as of January 2018.
"Since we launched Battle Royale at the end of September last year, to hear people say we're basically one of the biggest, if not the biggest Battle Royale games in the western world in terms of numbers of player is amazing," lead system designer Eric Willamson said. "We're really excited about the number of players and how much they like the game."