'Gears of War 4' Season Pass Content Details Don't Sit Well with Fans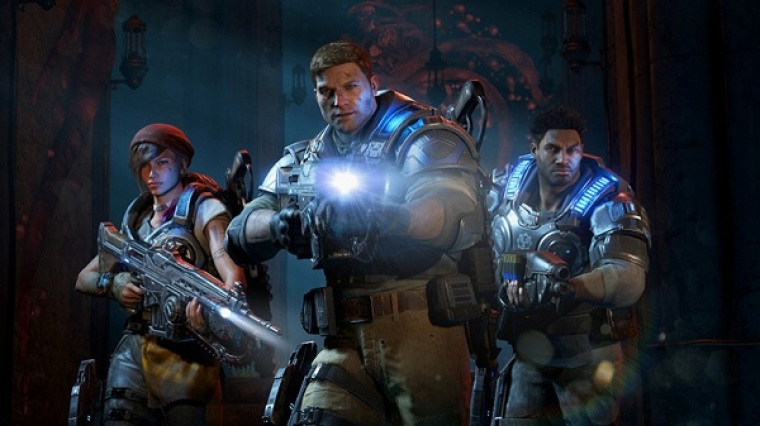 Microsoft announced details of the season pass for its upcoming third-person shooter "Gears of War 4." However, the season pass has been criticized by some gamers as being too pricey, among other observations.
The "Gears of War 4" season pass is priced at $49.99. For this amount, gamers will receive six Gear Packs, exclusive Vintage VIP Pack, "permanent access" to 24 additional DLC maps, and an exclusive Developer Playlist. The Gear packs unlock character and weapon skins, equipment, boosts, and emblems, while the Vintage VIP Pack features Vintage JD and two Vintage weapon skins. Meanwhile, the Developer Playlist basically provides season pass holders with early access to any new maps, modes and other features.
IGN describes the season pass as "pricey," but Game Ranx calls it outright "a huge rip-off." Many gamers echo the same sentiment as well. The latter publication notes how the contents of the season pass is "lackluster" and the amount of content offered doesn't come close to those provided by other games such as "Destiny," "Call of Duty," and "The Division."
The idea of "permanent access" also doesn't sound right to gamers who think no one will even play the maps that are out of rotation so they see no point in buying them. "Gears of War 4" will come with 10 base maps and new maps will be added as monthly DLCs. However, the new maps will be rotated in and out of public matchmaking, so those who want to play with them need to buy them with real world money and manually invite others so they can play, explains Eurogamer.
In addition to the season pass, Microsoft also announced "Gears of War 4" Standard and Ultimate Editions, which are now available for pre-order. Those who pre-order will receive the Vintage Del Gear Pack as a bonus. The DLC includes a Vintage Del character model, emblem, two Vintage weapon skins, and a special Vintage Del bounty. For $99.99, "Gears of War 4: Ultimate Edition" grants four days early access to the game and includes the season pass, and a limited edition SteelBook. Meanwhile the "Gears of War 4: Standard Edition" costs $59.99.
Previously, The Coalition released a new trailer showcasing the game's new modes, weapons, abilities, executions, and maps. "Gears of War 4" is also currently having its Versus Multiplayer Beta. The beta is scheduled to end on Sunday, May 1st. The game will hit the Xbox One exclusively on Oct. 11, 2016.