Girl Attempts Corn-on-Drill Challenge, Gets Hair Ripped Out ... Oops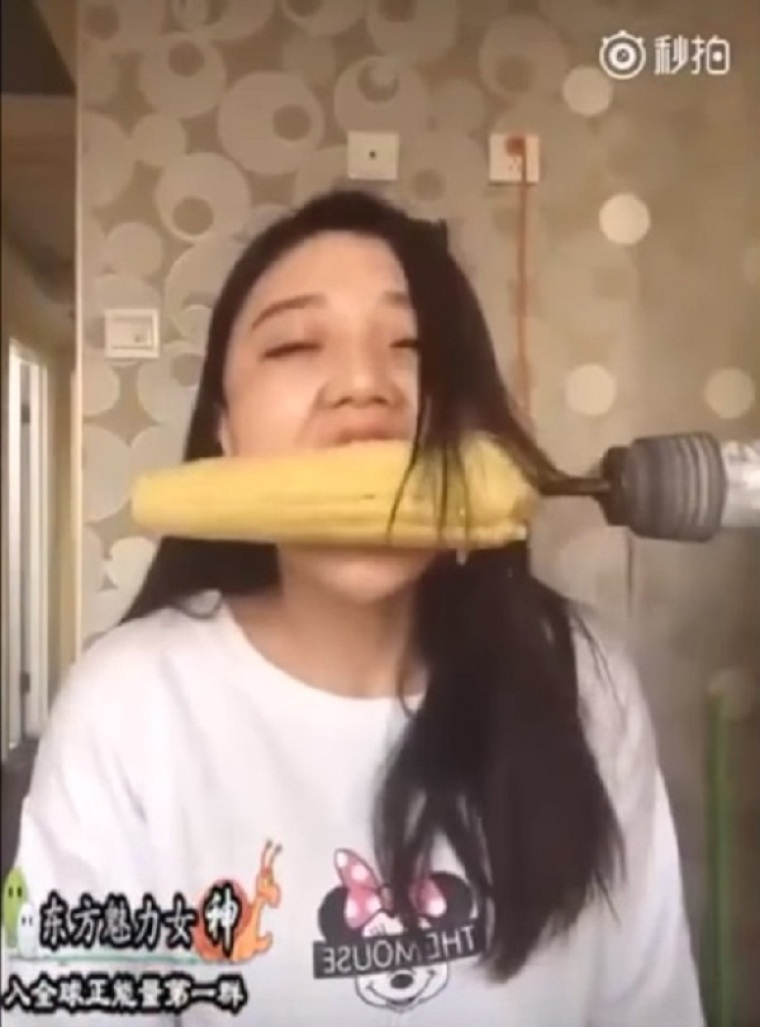 A young girl, which some sources specify as Chinese, accepted an Internet challenge: eating a corn on a drill. The challenge might have been an attempt to become viral in which she succeeded but for reasons she might not have wanted nor expected.
The challenge puts a twist on the normal way people eat corn on a cob. Challengers put the corn on a drill instead and eat it while the corn rotates. Unfortunately, the young girl forgot to tie her hair before attempting the challenge and as a result it got tangled up once the she pulled the trigger. Before she could react or even pull her hair out she had already lost a chunk of it. She now has a bald spot on her head and apparently learned the hard way on how to make a viral video.
The seconds-long video made the rounds in social media where those who've viewed it have mostly expressed their shock.
"Ummm would that not hurt really bad? I would be screaming if a chunk of hair got ripped right out of my head," someone commented.
"She seems way too calm for what just happened!," another user said.
"You all ask why she's not screaming. Well she didn't expect it so it may be called something like SHOCK lol try it yourself, see what your reactions may be lol," explained another user.
The "eating on corn on a drill" challenge has been around for at least a couple of years. Readers can still watch videos of YouTubers Furious Pete, CrazyRussianHacker, and Rhett and Link of "Good Mythical Morning" attempting the bizarre challenge. The duo of Rhett and Link even attempted to eat a taco from a spinning drill. However, the recent popularity of the corn on a drill craze is attributed to a YouTuber named "Eater Yang," who attempted to consume the corn in under 10 seconds.