'Grand Theft Auto 6' Details Revealed: Location and Female Character Addressed
'Grand Theft Auto 6' Details Revealed: Location and Female Character Addressed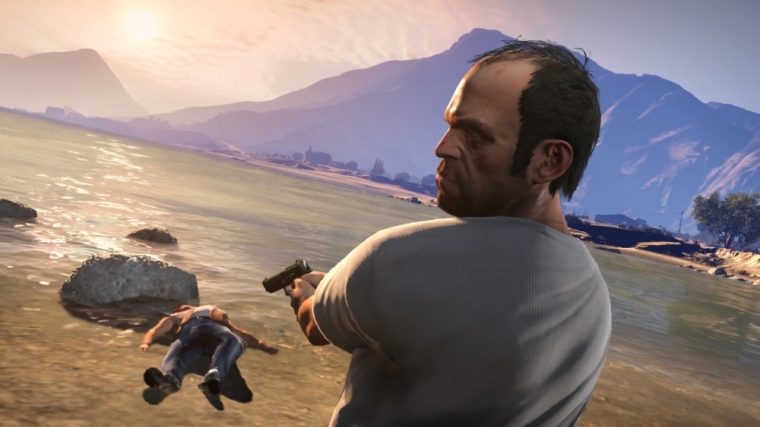 Rockstar Games revealed the latest news about what could in store for fans in the latest edition of "Grand Theft Auto 6."
Company president Leslie Benzies said, "We've got about 45 years worth of ideas we want to do. We don't know what GTA VI will be, but we've got some ideas."
The newest addition to the "Grand Theft Auto" franchise will most likely be released in the fall of 2017. The same report indicates the game will also be taking place in "Vice City." Rockstar Games has already used the aforementioned setting for "Grand Theft Auto: Vice City," a game released back in 2002.
Benzies commented on the importance of figuring out the setting for a "Grand Theft Auto" game.
"Where it is going to be set is the first question. Then that defines the missions; you're doing different things in LA than in New York or Miami," he explained.
Benzies also commented on the possibility of using a consolidated map for the sixth installment of the franchise.
"Of course at some point we would like to have one big world containing all our cities and let the player fly between them and revisit their favorite areas."
Rockstar Games Co-founder Dan Houser was also asked about the possibility of a playable female character being included in one of the "Grand Theft Auto" games.
"In the future, could we do a game with a lead female character? Of course. We just haven't found the right game for it yet, but it's one of the things we always think about," he said.
"Grand Theft Auto 6" is also rumored to feature a three-character story style of gameplay. "Grand Theft Auto V" employs the same kind of system.