Green Day Slammed for Playing On as Acrobat Falls 100 Feet at Music Festival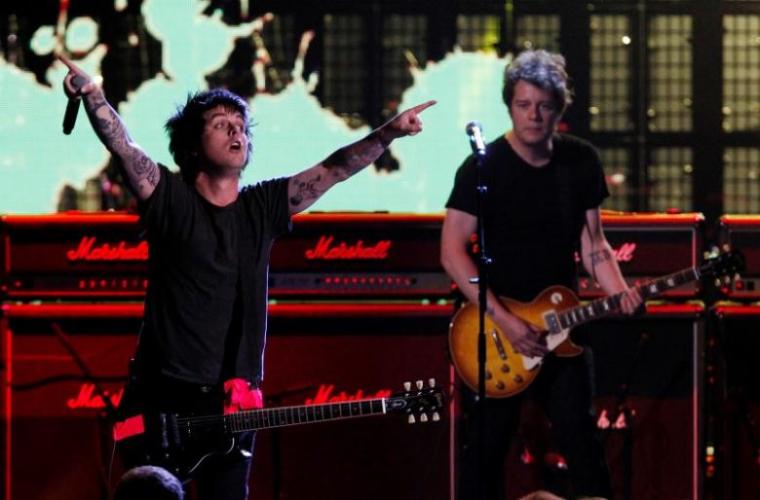 Fans slammed Green Day for playing on after an acrobat performing at a music festival in Madrid fell nearly 100 feet to the ground. But the pop-punk band said they performed not knowing about the tragedy while organizers decided to go on with the show to avoid a riot from the fans.
The victim was identified as Pedro Aunion Monroy, a 42-year-old Spaniard who had been living in the U.K. and working as a director of performing arts company In Fact, which is based in Portslade, Brighton. He was delivering an acrobatic performance during a break at the Mad Cool Festival on Friday night.
Monroy's presentation came right after British band Alt-J. Festivalgoers said Monroy was dangling in an illuminated suspended cage that was slowly hoisted up by a crane roughly 100 feet before plummeting down in front of 35,000 spectators. Paramedics helped the victim as he lay on the floor, but he died as a result of his injuries.
Green Day came on stage after 25 minutes to deliver their performance. Some from the crowd took to social media to express their outrage to the seeming insensitive activity. "Ashamed of you. An artist died just 20 meters from you and you still play. Worst band on the planet," one festivalgoer tweeted.
The American band tweeted its defense saying: "We just got off stage at Mad Cool Festival to some disturbing news. A very brave artist named Pedro lost his life here tonight in a tragic accident. Our thoughts and prayers go out to his family and friends."
The organizers, for their part, apologized for the accident, saying they continued with the event in consultation with the police. "For security reasons, the festival decided to continue with the event," they said. "Today we will pay tribute to the artist during the festival," the organizers added.