Here are the system requirements for 'Forza Motorsport 6: Apex' Open Beta in May
Here are the system requirements for 'Forza Motorsport 6: Apex' Open Beta in May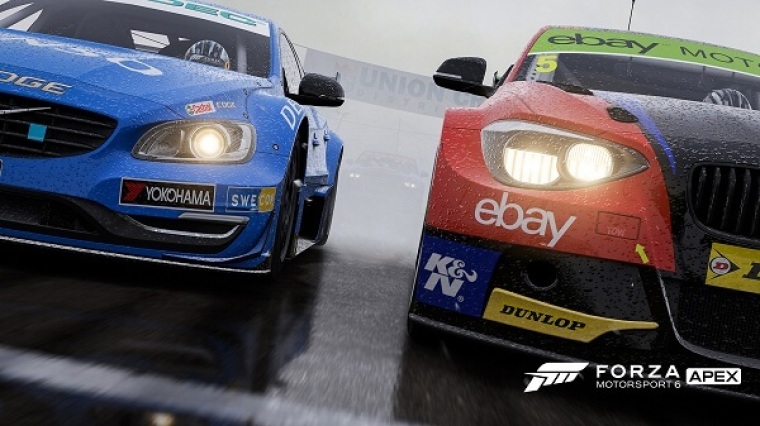 Developer Turn 10 Studios has announced the start of the racing game for Windows 10 PC, "Forza Motorsport 6: Apex." Along with the announcement, the developer also detailed the game's system requirements.
The "Forza Motorsport 6: Apex" open beta begins next week on Thursday, May 5, and Turn 10 promises to provide updates all throughout summer. The developer plans to provide updates for wheel support, selectable vsync, built-in framerate counter, some additional features which weren't specified, and the typical fixes and tweaks.
However, although there will be Drivatars and asynchronous leaderboards, the game won't have online multiplayer. The omission seems strange for PC Gamer, which believes the feature is a "natural fit" for the racing game, even in limited capacity for cross-platform play.
The game features 63 cars that can be driven on 20 track configurations across six locations. There will also be a new career mode, a new "Spotlight Series" events, a new set of Xbox Live achievements, new mechanics, and an a new Race Points system.
"Crafted specifically for Windows 10, Apex represents the critical first step in the future of the Forza franchise as it expands onto Windows 10 PCs," Turn 10 said. "Most importantly, Forza Motorsport 6: Apex is our way to introduce Forza's award-winning gameplay to a new audience on Windows 10 and invite a new group of gamers to develop a passion for cars and racing."
"Forza Motorsport 6: Apex" is a free-to-play version of the Xbox One-exclusive racer that promises "a focused and curated single-player tour of Forza Motorsport's best content." The game was announced in March.
Those looking forward to the "Forza Motorsport 6: Apex" open beta should check out the system requirements listed below. Turn 10 encourages participating gamers to ask questions, report issues, and generally provide feedback through their website, social media, and dedicated forums.
Minimum:
OS: Windows 10 64-bit version 1511 CPU: Intel Core i7-3820 @3.6 Ghz
GPU: NVIDIA GeForce GT 740 or Radeon R7 250X
HDD: 30 GB
RAM: 8 GB
VRAM: 2 GB
Recommended (1080p at 60 fps):
OS: Windows 10 64-bit version 1511
CPU: Intel Core i7-3820 @3.6 Ghz
GPU: NVIDIA GeForce 970 or Radeon R9 290X
HDD: 30 GB
RAM: 12 GB
VRAM: 4 GB
Ideal (4K at 60 fps):
OS: Windows 10 64-bit version 1511 CPU: Intel Core i7-6700k @ 4 Ghz
GPU: NVIDIA GeForce GTX 980ti or Radeon Fury X
HDD: SSD + 30 GB
RAM: 16 GB
VRAM: 6+ GB