'Hisone to Masotan' Latest News: New Promotional Video Released; Series to Premiere on April 12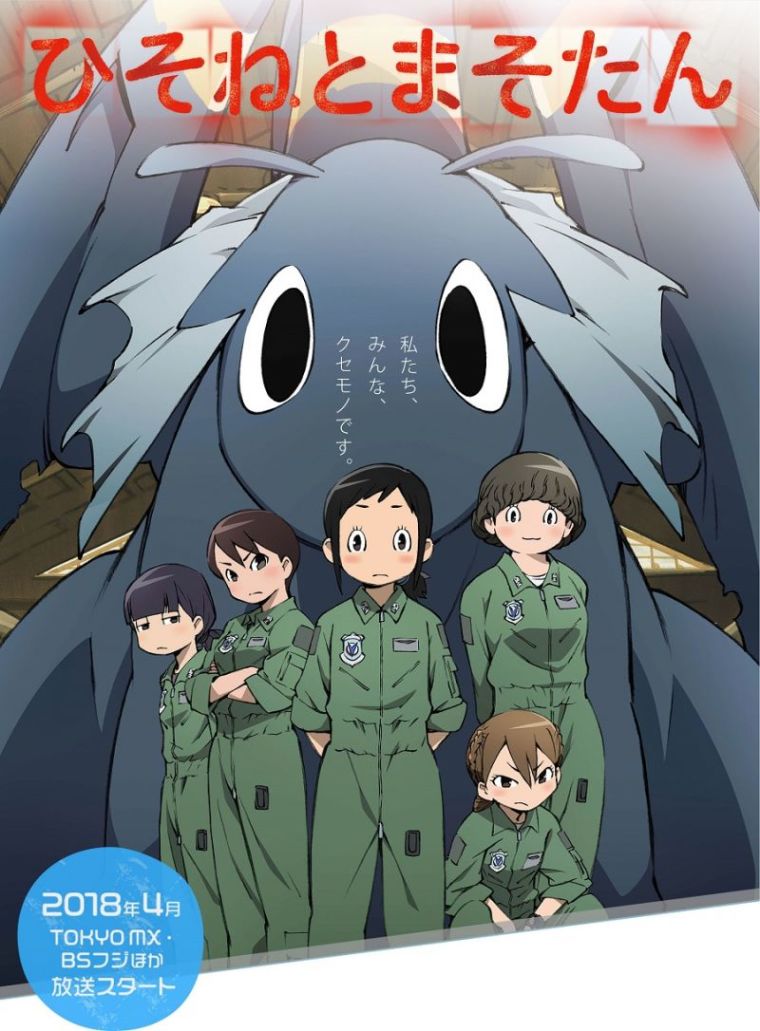 The first promotional video has been released for the upcoming television original Japanese wartime anime series "Hisone to Masotan (Hisone and Masotan)." The series is created and animated by Japanese animation studio BONES.
The 90-second video, which is currently streaming on Warner Bros.' official YouTube channel, introduces some of the main characters, along with the voice artists who will be providing their voices.
Misaki Kuno will be taking on the role of the series protagonist Hisone Amakasu, who is described as a rookie pilot at the Gifu base of Japan Air Self-Defense Force (JASDF). She meets a dragon named Masotan early on in her career, and she eventually decides to live with him.
Tomoyo Kurosawa will be voicing Nao Kaizaki, who is a candidate for dragon pilot at Gifu based. She is described as a girl who possesses a strong fighting instinct and has a tendency to provoke a fight. She also grows jealous of Hisone when the latter gets picked by a dragon instead of her. She is the prime candidate to become a dragon pilot until Hisone shows up.
Maki Kawase will be providing the voice of El Hoshino, who is a dragon pilot at the Tsuiki base in Fukuoka Prefecture. She has a cool and dignified character, and since she is very good at both academics and sports, she believes that she should be the ace among all other dragon pilots. However, she tends to have a very low understanding of dragons that makes it difficult for her co-workers to deal with her.
Satomi Arai is Liliko Kinutsugai, a cool and clever dragon pilot at the Misawa base in Aomori Prefecture. She is very competent; however, she also cannot help herself from imagining worst-case scenarios and has a fear of catching others' eyes.
Kaori Nazuka will be providing the voice of Mayumi HItomi, who is a dragon pilot at the Iruma base in Saitama Prefecture. She is big and slow, yet powerful and is always smiling calmly. She has a deep understanding of dragons, owing to her time working at the zoo, and would often relay their feelings to her co-pilots.
"Hisone to Masotan" premieres on Thursday, April 12, at midnight JST on Tokyo MX and BS Fuji, and late night at 12:45 a.m. JST on Gifu Broadcasting.