Houston Texans vs Arizona Cardinals Live Stream Free: Watch Online NFL 2013 Football (Start Time, CBS TV Schedule)
Houston Texans vs Arizona Cardinals Live Stream Free: Watch Online NFL 2013 Football (Start Time, CBS TV Schedule)
The Houston Texans go on the road to play the Arizona Cardinals on Sunday, knowing they have to turn things around as their season has fallen apart very quickly in recent weeks. The Cardinals meanwhile will sense they have an unexpected opportunity, and have the chance to have their best season in 4 years if they can push on and build on their good work through the first half of the season. The game will start at 4.25 p.m. ET and can be watched online through free live stream (details below).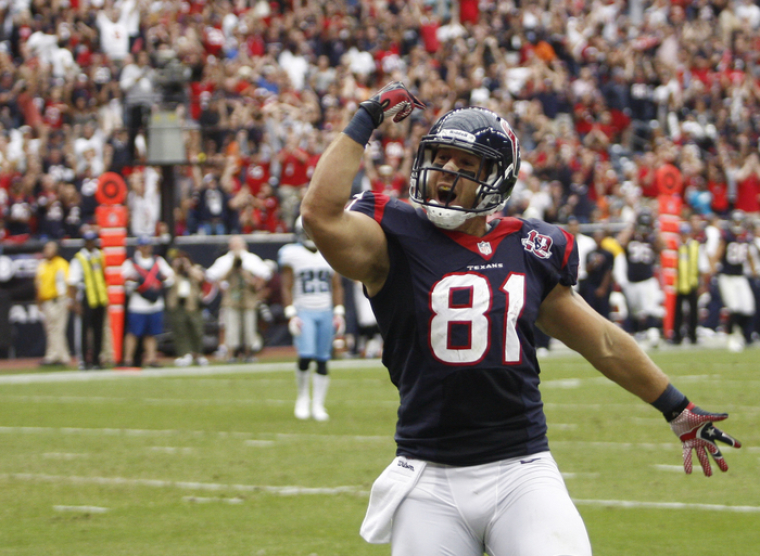 The Texans are shockingly at 2-6 coming into Week 10. Many had expected them to be real competitors this season, but instead the only team they are ahead of in the AFC South are the 0-8 Jacksonville Jaguars – widely being touted as not only the worst team in the NFL this season, but one of the worst in NFL history.
Things could have been so different for the Texans, and their season is being lost by the smallest margins. Last week they will be bitterly disappointed to have lost by just three points in a 24-27 defeat to the Indianapolis Colts. Prior to that they lost by just a single point to the Kansas City Chiefs (16-17). They also lost 20-23 to the Seattle Seahawks in Week 4. Had they won those three games they would be 5-3 coming into Week 10 and would be competing for the division.
However, as it stands their 2-0 start to the season has turned into a nightmare, with six straight defeats.
Tonight they come up against the Arizona Cardinals – a team no one gave much hope to at the start of the season, but who have fought tooth and nail to get to 4-4, and now hope to claim a win tonight that would lift them above .500 – something they have not done in the second half of a season in 4 years.
If the Cardinals can win today, they face the Jaguars next week – in what should be an easy win, meaning they potentially could move to 6-4 and be right in the mix for the Wild Card spot.
Houston Texans vs Arizona Cardinals will start at 4.25 p.m. ET and can be watched on TV on the CBS network or online through free live stream by clicking here.
Houston Texans vs Arizona Cardinals WEEK 10 NFL PREVIEW, 11/10/13