How to Watch Macy's 2018 Fourth of July Fireworks for Those Who Want to Stay at Home
People will be tuning into the 42nd annual edition of the fireworks show this year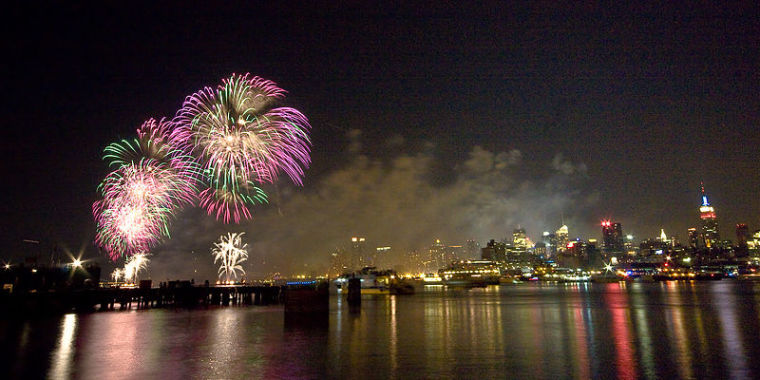 Spending time in New York City during Independence Day can be a real treat, particularly for those who enjoy watching grand fireworks displays.
This year, Macy's is once again having their Fourth of July Fireworks Show, and it promises to be a memorable event.
Unfortunately, not everyone is free to spend a night in the city, but there's still good news for them as well, as they can still catch the fireworks show right from the comfort of their own couch.
NBC New York will be streaming the show live as soon as it begins at around 8 p.m. EDT. The show will run for two hours, and viewers will be joined by hosts Akbar Gbajabiamila and Matt Iseman.
People can tune in to the live stream using their computers or mobile devices.
Set to be featured during the display are 3,000 shells and effects and the fireworks will come in 25 different colors. As spectacular as the fireworks are expected to be, there are other reasons to tune in to Macy's Fourth of July special.
None other than Kelly Clarkson herself will be singing "God Bless America" for the event, and she will be joined by the West Point Band and Glee Club.
The West Point Glee Club will serenade the nation with four anthems and the band will be playing as the fireworks explode overhead.
Other artists who will be on hand for the festivities include Blake Shelton, Brandon Victor Dixon, Keith Urban, Ricky Martin and the American Authors.
Folks can look forward to a night of amazing fireworks and soothing sounds for this Fourth of July.
Also, for those folks who may not be able to tune in to the live stream as soon as it gets started at around 8 p.m., they can still catch the encore presentation that will begin right after the live show.