HTC Desire 626 Release Date Rumors: Full Specs, Images Leak Ahead of Launch at MWC 2015
HTC Desire 626 Release Date Rumors: Full Specs, Images Leak Ahead of Launch at MWC 2015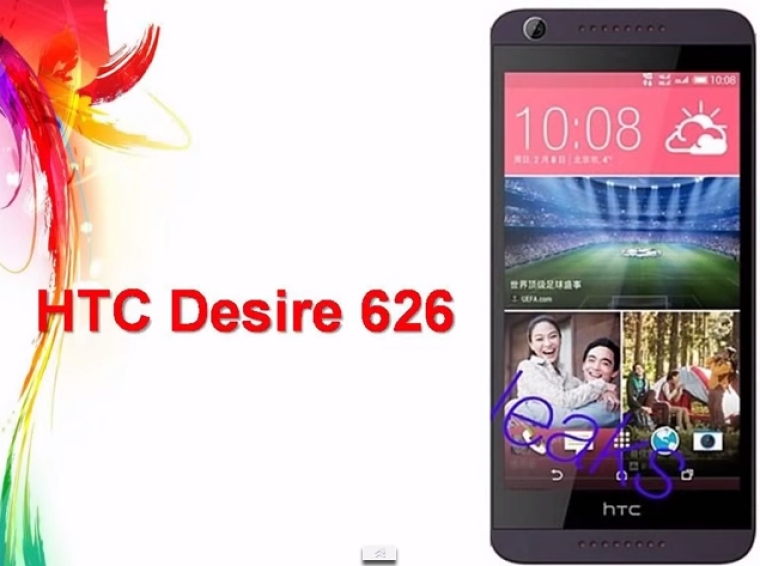 Leaks are common in the tech industry and this time the target is the HTC Desire 626, as its full list of specs were leaked ahead of its introduction at the Mobile World Congress 2015.
HTC is already busy with the upcoming HTC One M9 and the rumored One M9 Plus, but the company had time to add to its HTC Desire line with the Desire 626, a mid-range smartphone to cater to those who want a different option from the more pricey smartphones.
The leaks came from HTC tipster @upleaks on Twitter, which tweeted a photo of the phone on Thursday, as well as the specs and information on its operating system.
According to the tweets, the HTC Desire 626, which is codenamed A32, is coming out in two variants. One will have a 1.7 GHz octa core MediaTek processor with 2GB of RAM, while the other will have a 1.2 GHz quad core Snapdragon 410 processor with 1GB of RAM.
Both phones will sport 5-inch 720p displays and will come with 16GB of memory that can be expanded thanks to a microSD card slot. It also has a 5 MP front camera, a 13 MP rear camera and a 2000 mAh battery. It's also expected to come with the Android 4.4 out of the box, with an update to the Android 5.0 Lollipop expected to come later on.
HTC has yet to confirm the leak, though the company usually chooses not to confirm any from @upleaks.
Given the time of leaks, it is expected that the HTC Desire 626 will be formally introduced at the soonest possible time. This points to a possible launch during the upcoming MWC 2015, which will be held at Barcelona, Spain in the first week of March.
It might be joining the official launch of the HTC One M9 and One M9 Ultra to complete HTC's roster of new releases for the month.