HTC One 2 Homescreen Screenshot Leaks, Displays Sense 6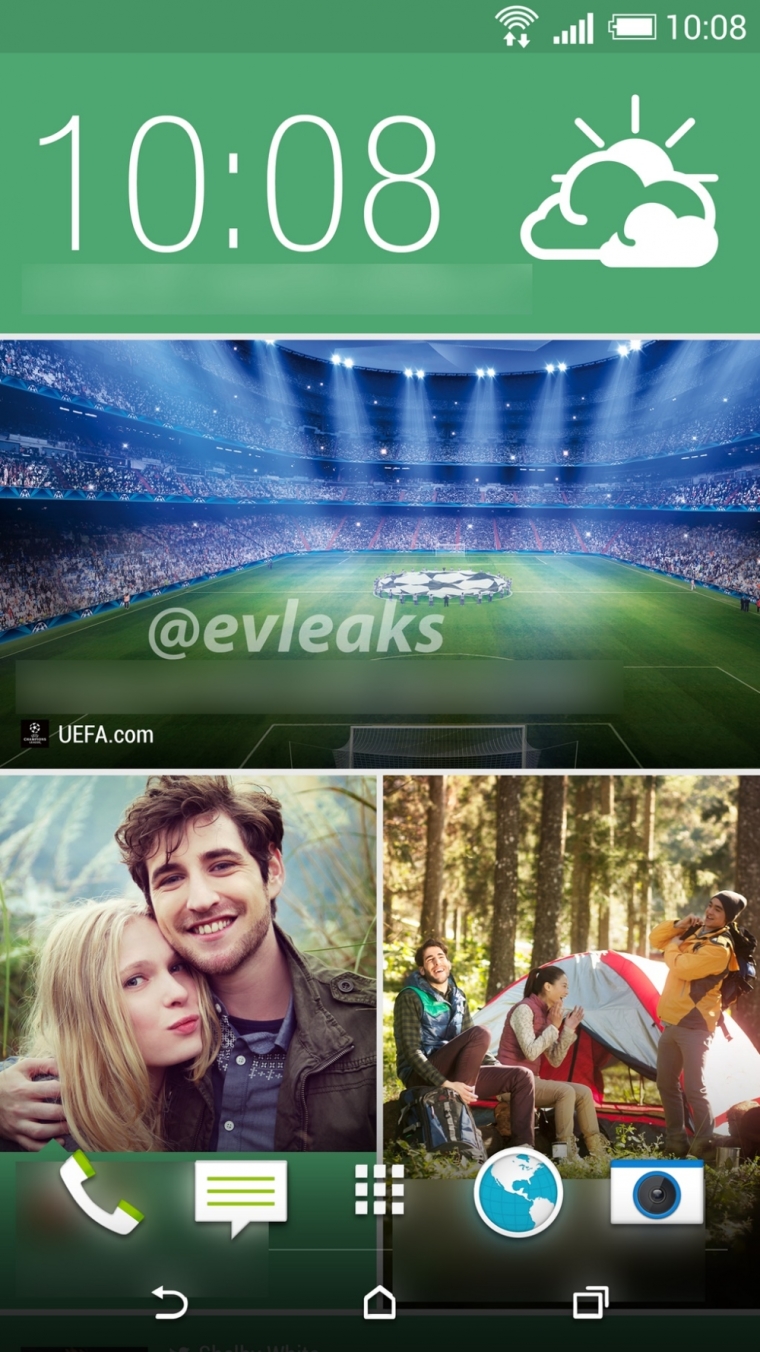 A screenshot of the homescreen for the upcoming HTC One 2 or HTC M8 leaked onto the net this week.
The image that surfaced through @evleaks displays on-screen buttons and a few new design tweaks that incorporate the last version of Android 4.4 KitKat.
The screenshot reveals a new on-screen navigation bar and buttons. HTC is expected to ditch its capacitive buttons and the picture points to this becoming a reality. The device used transparency for the dock background with the entire theme being lighter and more cheerful.
The battery icon is now white and the icons in the dock are the same as the One.
The first clear shot of what is said to be the body for the HTC One 2 also leaked onto Twitter earlier this week.
Russian site HTCFamily posted up the back of a smartphone that closely resembles the HTC One that comes with two cameras and dual-led flash. This leak matches some of the earlier reports which stated that the M8 or One 2 would come with 2 cameras and two flash LEDs. The rumored fingerprint sensor does not appear on the back in the picture.
The site also published an outline of the front of the device that confirms it will come with onscreen buttons.
Other HTC One 2 rumors also pointed to the device featuring dual-rear lenses for its camera.
A recently leaked photo of a case said to be for the back of the device shows two large cut-outs that could be used for a lens and something else. One of the holes might be for a fingerprint sensor, however, the company's lack of success with the component on the HTC One Max would make going with something like a dual-lens a better idea.