Huawei Looks To Take On Apple With Mac-Like Matebook X Pro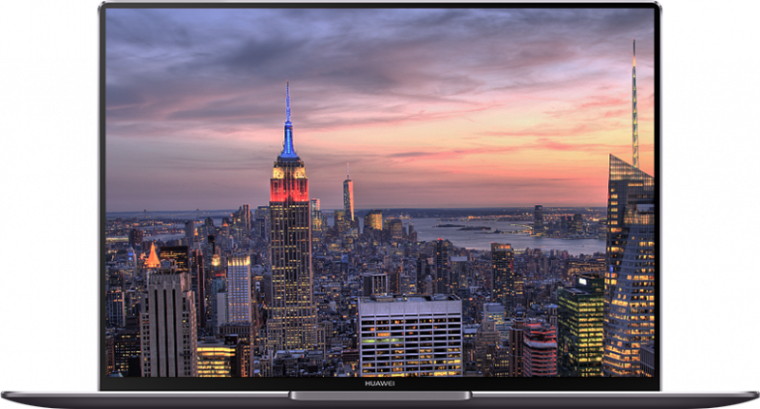 After challenging Apple in the smartphone game, Huawei has the Cupertino giant on its sights once more. The Chinese manufacturer is currently looking to out-pro Apple in the laptop game with the launch of its new notebook, the MateBook X Pro.
The new thin and lightweight laptop is the follow-up to 2017's MateBook X. Featuring aluminium body, a chiclet keyboard, and a large trackpad, the notebook strikingly similar to Apple's Mac.
The notebook also comes in either silver or "space grey" just like its American competitor. But while the two devices look eerily alike, Huawei is banking on its 14-inch 3K LTPS (low-temperature polycrystalline silicon) display in order to make it a best-seller.
"The MateBook X Pro has the world's first full-view screen in a notebook," said Peter Gauden, senior product marketing manager for Huawei. "Featuring a massive 91 percent screen to body ratio, which is down to the amount of engineering work we've done to reduce the bezels around the display."
Gauden adds that with a 178-degree viewing angle range, users will be able to view the content on the screen. It's so good that they will require a privacy screen to keep their documents confidential when in a public place.
In addition to its state-of-the-art display, the MateBook X Pro is equipped with the latest Intel eighth generation quad-core i7 U series processor. Complimenting this is up to 16 GB of RAM and an Nvidia MX150 discrete graphics processor with 2 GB of memory.
It also supports Thunderbolt 3 and comes with two USB-C ports, a USB-A port, and headphones socket, all squeezed into a wedge shape that tapers from 16.6 mm to 4.9 mm, weighing 1.33 kg.
Extra features include a power button that doubles as a fingerprint scanner which, according to Huawei, will allow users to securely log into Windows from cold in under eight seconds. The MateBook X Pro also comes with four speakers – two treble speakers at the back and two bass speakers at the front – supporting Dolby's Atmos sound system.
Apple will probably release something similar in the near future but for now, it seems Huawei takes the cake when it comes to hardware. But while its specs make it a compelling choice for computer connoisseurs that the Macbook Pro, Apple's near cult-like following will likely cover for their notebook's shortcomings.