Ian Ziering Baby: Former Beverly Hills 90210 Star Celebrates Birth of Penna Mae Ziering (PHOTO)
Ian Ziering Baby: Former Beverly Hills 90210 Star Celebrates Birth of Penna Mae Ziering (PHOTO)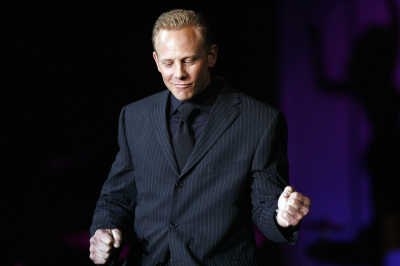 Ian Ziering has welcomed his new baby into the world earlier this week.
The former Beverly Hills 90210 star and wife Erin Ludwig celebrated their second child's birth on April 25, 2013 – which coincidentally is exactly two years since the birth of their first child, Mia Loren, who was born April 25, 2011.
Their new baby has been named Penna Mae Ziering.
Ziering has said, "We didn't plan it! Mia was born a week late and Penna was a week early."
The actor also explained that their eldest daughter Mia couldn't wait to see her new sibling. He described that as soon as she saw Penna she cried out, "Baby sister!"
The couple have been together since 2009, and they announced their engagement in February 2010, marrying in a ceremony shortly after on May 28, 2010 in Newport Beach, California.
On October 31, 2010, it was announced that he and his wife Erin were expecting a baby girl in April 2011. Then on April 25, 2011, Erin gave birth to a baby girl named Mia Loren Ziering weighing at 7 lbs, 6 oz.
She was named after Ian's late mother, Mickie.
On April 25, 2013, Ziering announced the birth of his second daughter, Penna Mae Ziering weighing 6 lbs, 9 oz.
Ziering has confirmed that he will spend some exciting family time together with his newborn baby before he is scheduled to head off to Las Vegas for a show later this year.
Ziering is well-known for portraying Steve Sanders in hit TV series Beverly Hills 90210 during the 90s. The actor remained in that iconic role for 10 seasons before finally quitting.