'Indiana Jones 5' is Now Official: Harrison Ford, Steven Spielberg Returns for The Sequel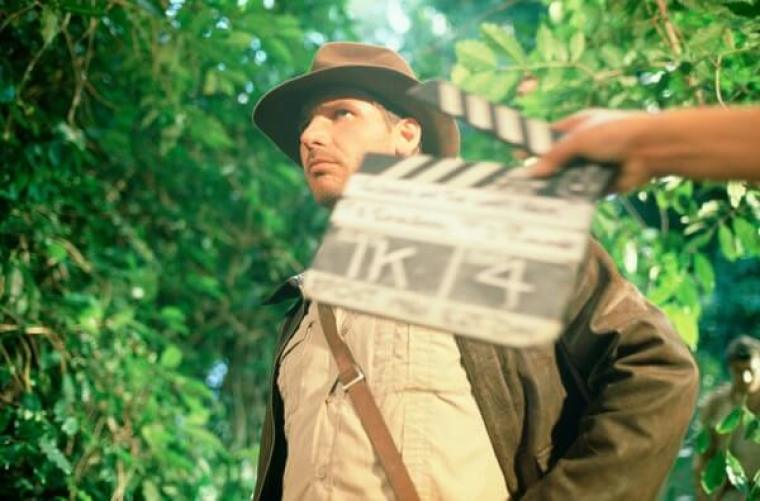 Dr. Henry Jones, a.k.a. Indiana Jones, is set to appear once more in the big screen, Disney confirmed on Tuesday. The fifth installment of the blockbuster franchise will see actor Harrison Ford and director Steven Spielberg reunite for the as of yet untitled "Indiana Jones" movie.
"Indiana Jones 5" will also bring franchise veterans and husband-and-wife pair Frank Marshall and Kathleen Kennedy as producers. The duo will join Ford as he reprises his iconic role and Spielberg who also directed all four previous films. The film is scheduled to release on July 19, 2019.
"Indiana Jones is one of the greatest heroes in cinematic history, and we can't wait to bring him back to the screen in 2019," said Alan Horn, Chairman, The Walt Disney Studios. "It's rare to have such a perfect combination of director, producers, actor and role, and we couldn't be more excited to embark on this adventure with Harrison and Steven."
Franchise creator George Lucas will not be involved with the new flick, according to Deadline. This will be the first time Lucas is absent from an "Indiana Jones" production. He served as executive producer of the past four films: 2008's "Indiana Jones and the Kingdom of the Crystal Skull," 1989's "Indiana Jones and the Last Crusade," 1984's "Indiana Jones and the Temple of Doom," and 1981's "Raiders of the Lost Ark."
Kennedy and Ford are both fresh from the success of another blockbuster reboot "Star Wars: The Force Awakens." Ford is on a roll with all these franchise revivals he has been involved in. In addition to "Star Wars" and "Indiana Jones," the actor will also be reprising his role as Replicant Hunter Rick Deckard in an upcoming "Blade Runner" film. The untitled sequel is slated to release in 2018.
Meanwhile, Marshall enjoyed similar success with 2015's reboot of "Jurassic World" which stars actor Chris Pratt. It was previously reported that Spielberg was interested in casting the actor in the new "Indiana Jones" film. That casting is still to be determined, an insider told Deadline.