Iraqi Forces Claim to Have Captured 16-Year-Old German ISIS Bride Who Was Radicalized Online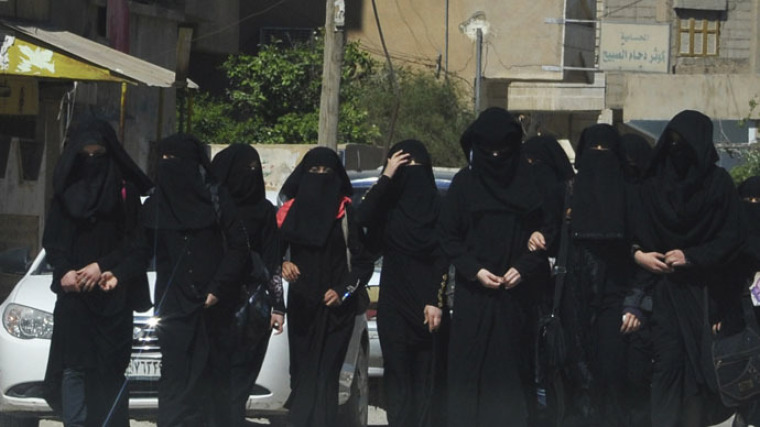 A 16-year-old German schoolgirl-turned-jihadi bride was captured alongside a female suicide squad member in a tunnel system in Mosul after it was recently liberated from ISIS. Linda Wenzel was found by troops with a group of 20 other suspected foreign female members of the terror group.
Wenzel was initially mistaken for a kidnapped Yazidi girl as she didn't speak fluent Arabic. She was reported missing last year from her home in the small town of Pulsnitz, near Dresden. Prior to her disappearance, the teenager was considered "a brilliant student" but very quiet and withdrawn.
Wenzel grew up in a Protestant family, but her parents' divorce and her mother's subsequent relationship to the school caretaker devastated her and drew her closer to Islam. It began in May last year when she met online a Muslim preacher from Hamburg who sent her a copy of the Quran which she brought to school every day.
She began learning Arabic, wore conservative clothes and engaged with ISIS members on chat rooms until she was completely radicalized. Soon, the Muslim man she met online urged her to join him in Iraq. Using her mother's credit card, she bought an airline ticket to Istanbul under her mom's name.
Wenzel left her home July 1, 2016 and told her mother she would spend the weekend with a friend. She didn't come back home but instead traveled to Frankfurt then made her way to Turkey before smuggling herself to Iraq. Her mother was surprised considering she had never traveled by train alone.
Last week, Iraqi troops found Wenzel along with four other German women in a tunnel under the Old City. They were part of 20 members of the all-female police force of ISIS that included Russian, Turkish, Canadian and Chechen nationals. Some of them were wearing suicide vests when they were found.