Iraqi Girl, 11, Describes How ISIS Forced Her and Her 2 Brothers to Mutilate, Kill a Prisoner Using Machetes
Horror stories are starting to filter out of Mosul, Iraq following the Iraqi army's liberation of the city from the Islamic State (ISIS) militants who seized the nation's second largest city in the summer of 2014.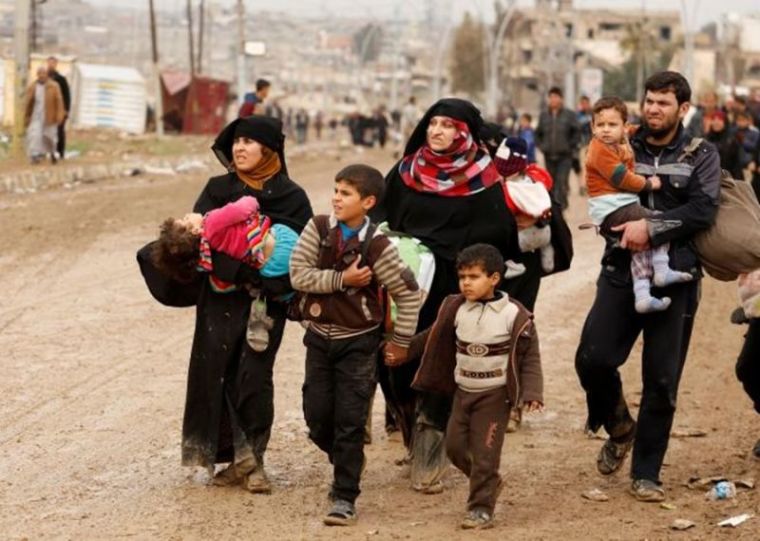 Some of the hair-raising stories are being told by the children who fell under ISIS control.
One of them, an 11-year-old girl named Hadya, told Dateline that ISIS forced her, together with her two brothers, Shadi, 5, and Fadi, 9, to execute a captive by chopping him using a machete. She said they were forced to obey the command since they were warned that if they refused, ISIS would kill them and the rest of their family.
She said one of the militants told her, "You cut off a foot, you cut off an arm, and you slash his face with a knife. Otherwise I'll take you away from your mother and kill you all."
"We were scared to refuse, we were each given a machete," Hadya said.
She said she first chopped off the hand of the captive. Her brother Fadi then use his machete to cut off the captive's feet. Her youngest brother Shadi then slashed the face of the agonizing prisoner with a knife.
The ISIS militants even ordered Shadi to stab the prisoner in the eye. The frightened Shadi did as told, killing the helpless captive.
Another boy, Ayad, told Dateline that he was just 12 when he was taken away by ISIS and forced to become a "cub of the caliphate."
Ayad, who is a Kurdish Yazidi, said he was taken to the frontlines to fight against his own people.
The Iraqi army's liberation of Mosul last week effectively dismantled the ISIS apparatus in Iraq. However, coalition spokesman Col. Joe Scrocca told the BBC on Tuesday that there are still "a handful of holdout ISIS terrorists that the Iraqi security forces are still trying to root out of the Old City."
Moreover, "countless number of explosive devices still have to be dismantled before people can start returning home," he said.
Sally Becker, from the Road to Peace, a charity helping provide medical care to children in war zones, recently told the Evening Standard that the devastation in Mosul was the "worst thing I have seen."
"There were snipers, suicide bombers, mortars, chemical attacks, drones. The people are suffering from malnutrition, dehydration, the water is not safe," she said.
Becker said the people in the city are still traumatized. "It's just a complete and utter nightmare. Apparently, they have been living in the dark like rats so a lot are suffering from rickets from lack of vitamin D, and they are so thin," she said.