Jeremy Lin May Emulate Colin Kaepernick's National Anthem Protests in the 2016-17 NBA Season, But Only if in Unison with Brooklyn Nets Teammates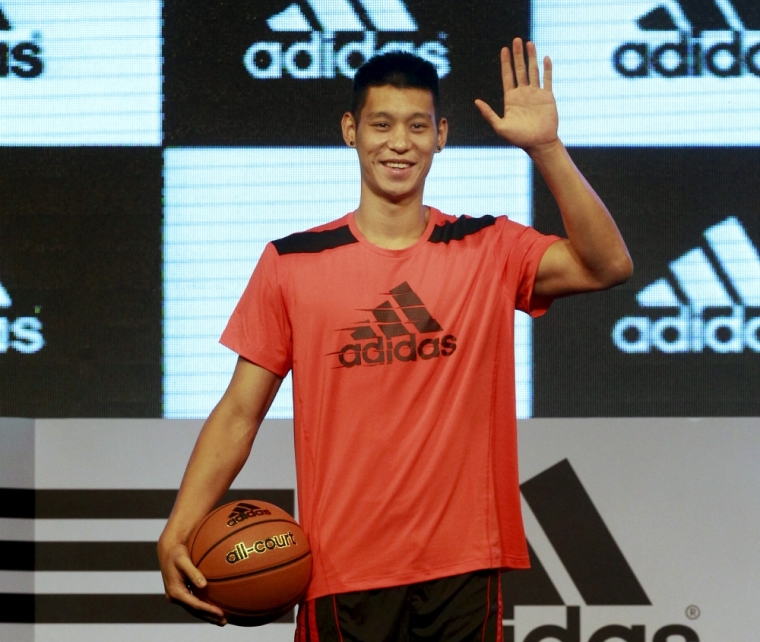 Jeremy Lin joined the famous athletes and civil rights groups in commending the national anthem protests of San Francisco 49ers quarterback Colin Kaepernick. The Brooklyn Nets point guard revealed that he may emulate the bold move of the NFL star in the 2016-17 NBA season, but only if it is in unison with his teammates.
Lin Praises Kaepernick

Per New York Post, Lin lauded Kaepernick's series of national anthem protests because of the movement it sparked. The 28-year-old point guard, who is known as one of the NBA's most socially conscious players, added that the 49ers quarterback's controversial protests spotlighted and prompted discussion over a problem that has been overlooked throughout the years.
Although he is noncommittal if he will join the protest, Lin said that he is grateful that social issues like police brutality and racial discrimination are now being brought to the forefront of a lot of discussions. He stressed that the problems cannot be solved overnight, but creating awareness is the first step towards long-term change.
Lin Won't Do it Alone

When pressed by the media if he will emulate Kaepernick's national anthem protests in the 2016-17 NBA season, Lin stated that he does not want do it alone. He reasoned out that he does not want to be a distraction to the Nets or be the cause of a more divisive nation.
The Harvard graduate said that he would only make a game-day gesture if the Nets will do it as a team. He explained that he wants to be a part of a movement that promotes solidarity and unity. "That's what our nation needs right now," he opined.
More NBA Stars Commit to Honor National Anthem

In addition to Lin, LeBron James and Stephen Curry also commended Kaepernick for refusing to stand while "The Star-Spangled Banner" is playing. However, the Cleveland Cavaliers and Golden State Warriors superstars both maintained that they will continue to stand for the national anthem.
Per BBC, James said that he will not stage any national anthem protest in the upcoming season, but it does not mean that he disagrees with the 49ers quarterback. The 31-year-old forward stressed that Kaepernick is commendable for fighting for his beliefs in the most peaceful way.
Moreover, Curry stated that he respects and commends Kaepernick's actions. The 28-year-old point guard said that the NFL star made a bold step to continue the conversation about the plight of black people and other races in America.
The NBA has a rule requiring all players to stand for the national anthem. Despite the presence of the rule, the league has already informed the players that it wants to work with them to address the issue before the new season starts on Oct. 25.