Jeremy Lin Viral Video Parodies 'Linsanity' and His Everyday Life (VIDEO)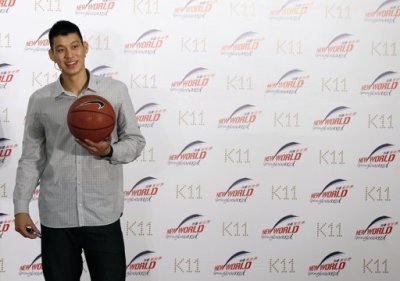 Jeremy Lin posted a video to his YouTube account parodying his over night fame and Linsanity.
The funny video is called, "You've Changed Bro," and features cameos from Lin's family, friends, and fellow NBA stars, Steve Nash and James Harden.
The video has gone viral and has 1.5 million views in just two days as people are still flocking to see everything Lin.
Keeping in character with his parodied self in the video, Lin made sure to post that the video was interfering with his job.
"Disclaimer: No workouts were missed while filming this video lol," he posted in the description.
Watch below.
Lin will also be throwing his fame onto the big screen with his "Linsanity" documentary coming out this fall.
"Film follows Lin's life from his childhood in Palo Alto, Calif., to his meteoric ascent to stardom in early 2012 with the New York Knicks in the National Basketball Assn., giving rise to the term 'Linsanity.' The film was an official selection at South by Southwest this year and screens Wednesday at the opening night of the Asian American International Film Festival at Asia Society in New York City," said Dave McNary of Variety.
The movie began filming in 2010 when the point guard was in Harvard and goes until he got his big contract with the Houston Rockets.
The movie will be playing in Boston, Los Angeles, New York, San Francisco, and a few other select cities beginning on Oct. 4, reported TheUrbanTwist.com.
"Linsanity" already debuted at the Sundance film festival this summer.