Jeremy Lin on the Trading Block as Rockets Look to the Celtics, Pistons, and Bobcats
The Houston Rockets can not make up their mind concerning Jeremy Lin, with the newest NBA rumors saying they are actively seeking to trade him despite their claims to be happy with him on the team.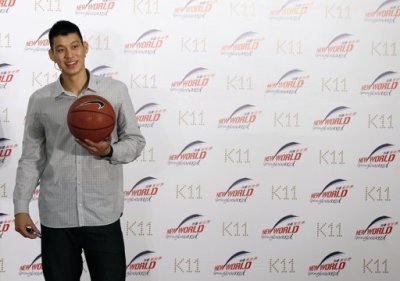 "A source with direct knowledge of the situation confirms Rockets working hard to move Jeremy Lin ... very limited interest for teams," a tweet from Bill Ingram, a Rockets beat reporter, read.
Possible suitors for the popular point guard are the Charlotte Bobcats, Detroit Pistons, Atlanta Hawks, and Boston Celtics.
The Celtics could look to use Lin as their rebuilding piece as they have traded away their franchise players while the same can be said about the Bobcats.
The Pistons could work well for Lin as the team has older point guard Chauncey Billups who has been hurt on and off for a number of years. Lin and Billups could be a good combo as the older of the two could have much to teach the youngster.
Just about a week ago reports of the Houston Rockets looking to trade Lin and center Omer Asik were squashed as the team's general manager confirmed they will be staying in Houston. It seems he could have changed his mind again.
Asik was looking to leave the Rockets upon them signing center Dwight Howard, according to NBC Sports. Howard is a big star and a franchise player, and with him in the lineup, Asik is worried his minutes and impact will be relegated to the bench. Hearing about this, Howard told The Houston Chronicle otherwise.
"Omer might not really see the total big picture right now, and I totally understand. He's a young guy and he wants to really be respected. I would tell him when I see him, 'You've done a great job on this team. I'm going to help you and this team get better.' He's a big piece to us winning a championship if we're going to make that run," he said.
Howard has embraced his new home of Houston and is trying to be a positive influence and leader to the Rockets as they are an up and coming young team.
"I'm going to do whatever I can to make those guys' lives better," Howard said to the paper. "I realize how much they mean to this team."
Here is a related videos;
J-Lin Latest: Carlos Delfino & Aaron Brooks Waived By Houston Rockets -- Is Jeremy Next To Go?