'Jurassic World 2' Rumors: Weaponized Dinosaurs May Set Stage for Sequel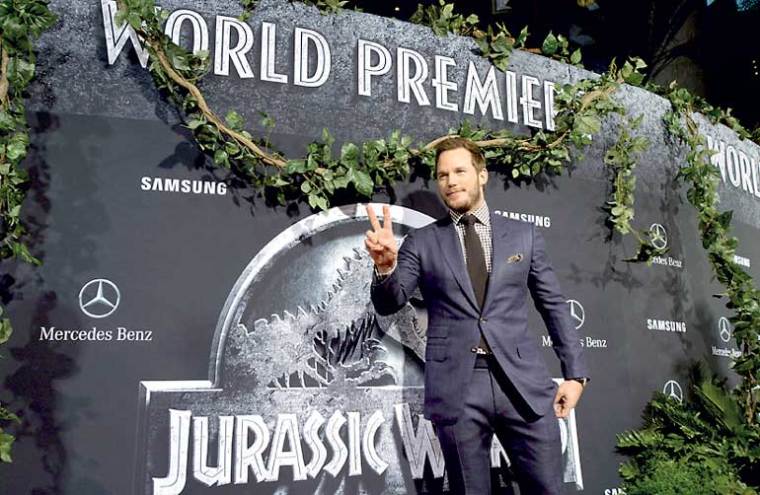 When Universal Pictures officially announced a fifth film in the "Jurassic Park" franchise in July, director Colin Trevorrow teased the idea of weaponized dinosaurs for the sequel.
After "Jurassic World" came out with a strong release in June, earned more than $1.6 billion in the box office, and topped the charts for having the highest-grossing opening weekend worldwide, talks of a sequel, which began as early as April 2014, became a reality, with the franchise leaving the theme park location this time around.
Trevorrow, who will return to helm the fifth film, will be joined by Derek Connolly, who wrote the "Jurassic World" screenplay with him.
Trevorrow hinted the sequel to the wildly successful summer blockbuster will take dinosaurs away from the theme park setting, and turn them into weapons.
The next film will hinge on what actor B.D. Wong's character, geneticist Dr. Henry Wu, says in the film, "we're not always going to be the only ones who can make a dinosaur."
That statement alone sparked off several possible plotlines for a sequel, and given Dr. Wong has escaped Isla Nublar on a helicopter carrying dinosaur embryos with him, it can be assumed he could have sold them off to the highest bidder who would then do everything in their power to turn the prehistoric reptiles into a type of weapon.
The idea isn't a new one, however. In the original "Jurassic Park" film, overweight computer programmer, Dennis Nedrey (Wayne Knight) attempts to make off with several canisters of dinosaur genetic material to sell to a third party, but he never makes it off the island after a deadly encounter with a Dilophosaurus.
The attempt to smuggle dinosaur embryos is finally successful in "Jurassic World," which sets the tone for the next movie, particularly after Head of Security Vic Hoskins (Vincent D'Onofrio) tells Owen Grady (Chris Pratt) the Velociraptors would make good soldier dinosaurs, after observing Grady's command over the beasts.
Both Pratt and Bryce Dallas Howard, who played the park's operations manager Claire Dearing, will reprise their roles for the sequel, with Stephen Spielberg also returning to produce.
"Jurassic World 2" is scheduled for release in the UK on June 7, 2018.