'Kamen Rider Build' Episode 26 Spoilers: Another Traitor to Be Unmasked as Build and Crew Participate in Representative Battle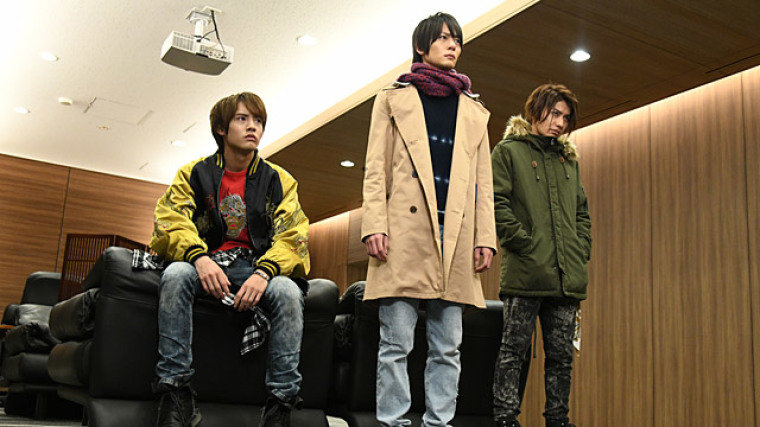 The western capital of Seito is up to something, and it seems that the titular Rider and his crew are falling for it, hook, line & sinker, on the next episode of the Japanese live-action special effects series, "Kamen Rider Build."
The previous episode left off at a rather crucial point, wherein Sento (Atsuhiro Inukai), a.k.a. Kamen Rider Build, went into his Black Hazard form and lost control of himself. Not even Kazumi (Kouhei Takeda), a.k.a. Kamen Rider Grease, could bring him back to form soon enough to stop Gentoku (Kensei Mikami), a.k.a. Kamen Rider Rogue, from scurrying off with the Pandora's Box.
What's the worst of all was that, in his frenzied state, he went and attacked Misora (Kaho Takada), whose mysterious bangle had begun to glow once more. And whatever it was that had been possessing the young woman seemed to have done something to alter Build's current state.
What kind of effect will Misora's bangle have on Build? It seems to be a rather favorable one since the synopsis for the upcoming 26th episode titled "The Treacherous Deathmatch" teases that both Build and Misora will live on to fight another day.
Moreover, a week after the incident, Build, Cross-Z, and Grease will be summoned to Seito to participate in a three on three representative battle, during which it seems that the most unexpected traitor will be unmasked.
It can be remembered that in order to catch the traitor who has been sharing intel about Touto to the enemy capital Sento and his crew devised a deception. They told three different locations of the Pandora's Box to three different suspects and exposed the Prime Minister's Aid as the culprit.
However, despite this success, Seito was still able to send Rogue to the true location of the Box, which leaves the question of who could've told them this information?
Whoever it is, it will definitely make the Nanba Heavy Industries' chairman, Juzaburo (Akira Hamada), smile as though Seito has already won.
The preview shown at the end of the previous episode also teases Sento's efforts to come up with a device that can help him control his Hazard form.
"Kamen Rider Build" airs on Sundays at 9 a.m. JST on TV Asahi's Superhero Time block.