Kate Middleton 'Gold Digger' Ad Mocks Duchess, Royal Family and Fans Outraged
Kate Middleton appeals to the masses because of her down-home, relatable personality, but the view of one Chinese tourist company is far from positive. In a new video ad, the company mocks the duchess and portrays her as a gold-digger, which has upset Middleton's many fans and supporters.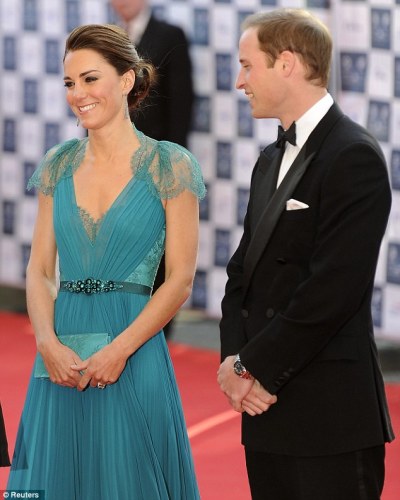 "I just don't understand why we cannot take the royal limo," an actress portraying Middleton whines in the ad for the Chinese city of Chengdu. "I didn't marry into royalty to schlep around in a taxi."
The ad features three actors portraying Queen Elizabeth II, Middleton, and her husband Prince William attempting to get around the city, to no avail. When no other rides will do, the three are forced to take "panda cabs," which are the subject of the advertisement.
Fans of the royal family, and Duchess Kate in particular, have expressed their outrage at the ad, saying that it was unwarranted and in bad taste. Middleton is considered by many to be charitable, and recently made headlines by deciding to spend a night on the streets in order to raise awareness of the homeless.
Prince William did the same thing several years ago, and he and his brother, Harry, have both been adamant supporters of various charities. It is widely believe that the boys, and now Kate, are carrying on a legacy left by their mother, Princess Diana.
Even though there was some speculation that Kate's mother was a social climber and that her ultimate accomplishment was seeing her daughter marry into the royal family, Kate has been embraced by the majority of royal watchers and subjects.
"She's the best thing that happen[ed] to them," noted Huffington Post user Mallie888. "Speaking for myself, I like Kate and I like the Queen, and I like Charles. Besides, I would think the royal family is pretty well insulated from gold diggers-or at least protected enough so it's not an overall plunder."
"Kate is a genuine, philanthropic lady," tweeted Cait Gordon.
Kate Middleton and Her Regal Fashion and Style
Is Kate Middleton Hiding a Baby Bump?