Kate Middleton, Prince William Send Breakfast to Fans Camped Outside Lindo Wing Awaiting Royal Baby's Birth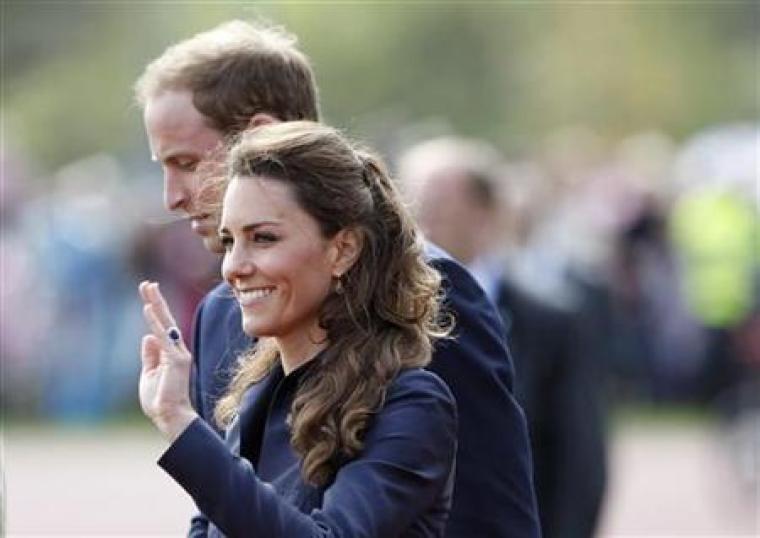 As the Duke and Duchess of Cambridge await the arrival of their second child who is due any day now, fans are camping outside St. Mary's Hospital in London, where the Duchess will soon deliver the royal baby. To express their gratitude, the couple decided to send them a breakfast treat.
According to Daily Mail, once the Duchess and Prince William have seen news reports about a group of Union flag-clad royalists who have spent the night outside the hospital, they reportedly had their staff purchase some breakfast food for all of them.
At around 9 a.m. on Tuesday, April 28, the surprised fans were woken by members of the staff of the royal household personally delivered 10 cups of coffee and two boxes of croissants and Danish pastries, which were wrapped up in pink ribbons.
A Kensington Palace spokesman confirmed to Daily Mail that the breakfast surprise had indeed come from the royal couple themselves.
"Yes, it is true," he said.
Maria Scott, 49, who has been outside the hospital for more than a week, described the moment that two members of the royal household woke her up with the delivery.
"They knocked on the tent and said, 'Good morning, we have a present from the Duke and Duchess of Cambridge,'" she told Daily Mail.
John Loughrey, 60, who has been at the hospital since April 16 and who has also camped out ahead of the royal wedding in 2011, added, "We're really touched—we thank them with all our hearts."
Terry Hutt, 79, another long-term camper, said, "I can feel my hands now. I was in shock."
"It's the first time something like this has ever happened and I've been coming here 25 years to see the new royal babies being born," he added.
Hutt added that he'll be turning 80 on Thursday, April 30, and that he hopes that the baby will be born on the same day as his birthday. He also wondered if the pink ribbons on the pastry boxes mean that the baby is a girl.
"It made us tearful to receive the breakfast from the Duke and Duchess. They've got good hearts—they care," adds Loughrey.
It was earlier reported that the Duchess, who is past her due date, could be induced this week.